This Healthier Pumpkin Banana Bread is generously spiced and is made using applesauce and spelt flour, and then spread with an addicting Maple Caramel Cream Cheese Icing.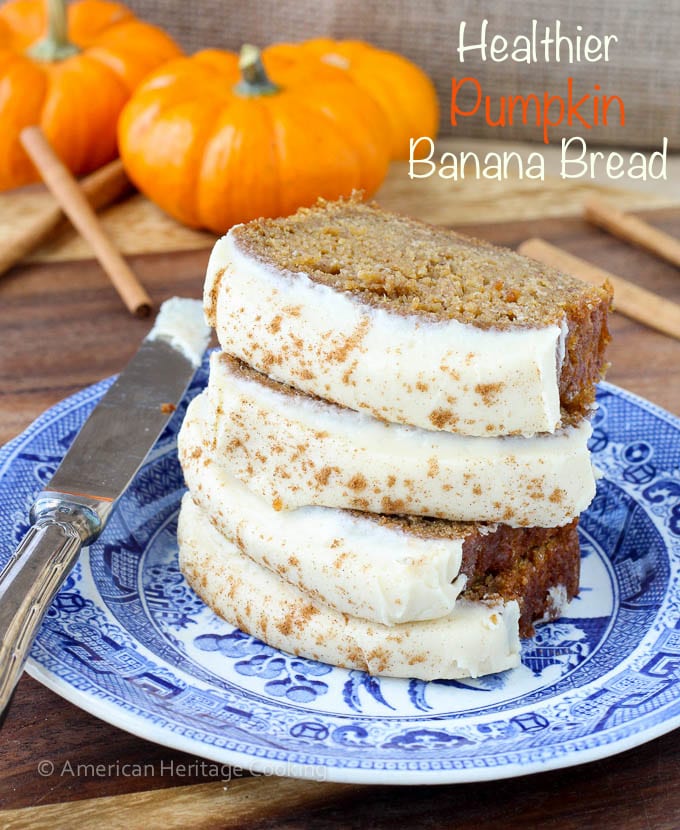 This is the moistest quick bread that I have ever had. No contest. It has all the powerhouses of moistness: brown sugar, buttermilk, pumpkin and banana!
If you forget about the icing for a moment (which would be sad but not the end of the world), this bread is quite healthy! The only ingredient holding this pumpkin banana bread out of the Full-On-Healthy category is the sugar…because there is, um, a lot of sugar.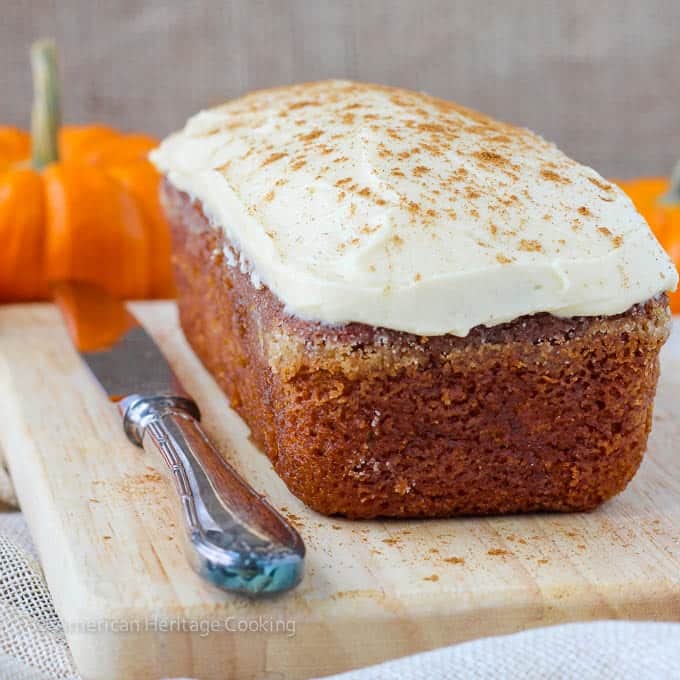 What do you want from me? I heart brown sugar with my pumpkin. Is that so wrong?
Aaaannnd then there is obviously the Maple Caramel Icing to completely separate this bread from Healthy. A silky, decadent maple cream cheese frosting made with my Maple Caramel Sauce.
Pure pumpkin maple bliss.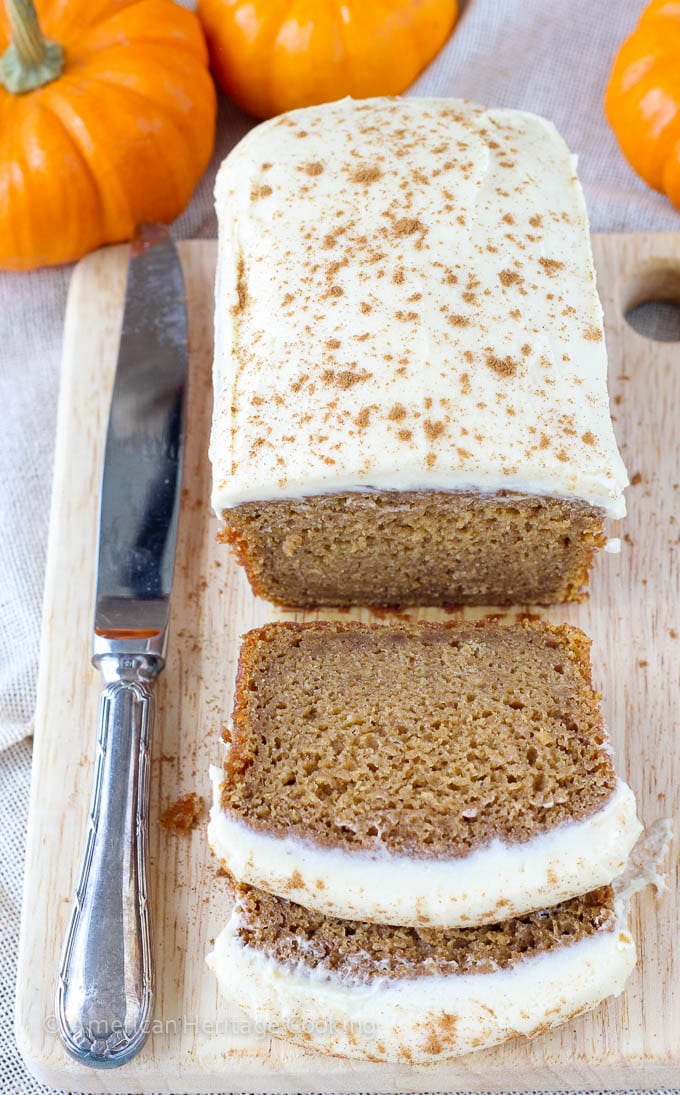 {Little sigh of pleasure}