Today I bring you Healthy Tropical Oat Bars because I've gotten a little out of control with the desserts! A quick scroll down the homepage will show you that I have been on a non-stop sugar high for over a month! Time to rein it in, Lindsey. Rein it in.
But I can promise you that, while I have cut the added sugar down to a measly 2 tablespoons of honey in these vegan bars, you won't even notice that they are healthy. You will be too excited about the burst of tropical flavors on your tongue to give a second thought to the fact that they are only 175 calories each!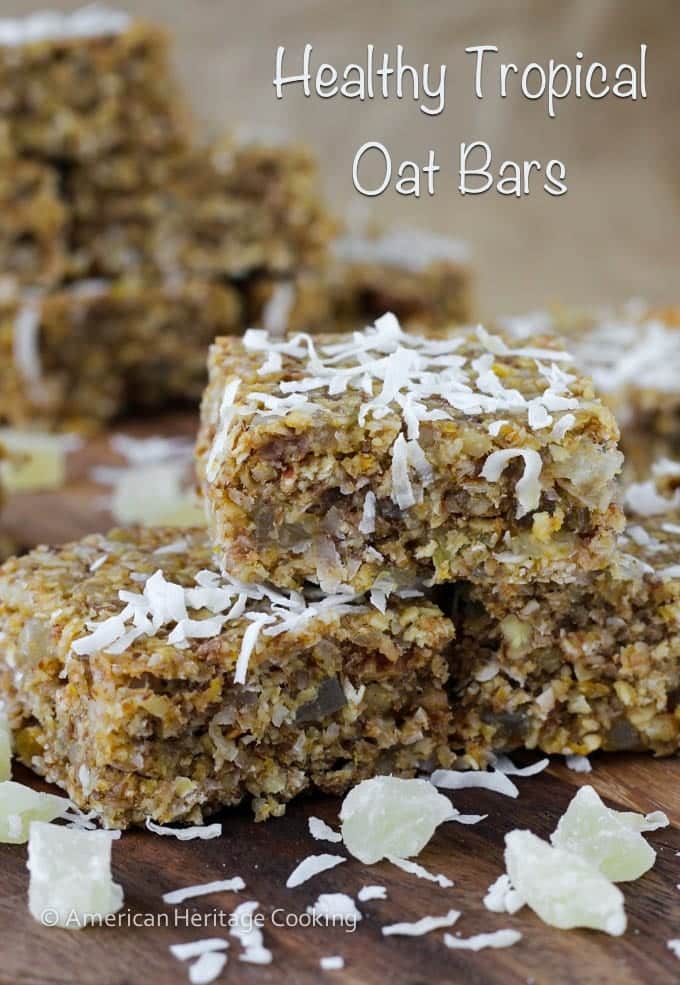 Homemade oat bars have been on my list for over a year now, but I've resisted because each and every one I have seen calls for dates as the base. I loathe dates. I used to pick them out of the muesli cereal my mom bought growing up. Dedicated date hater right here.
But several weeks ago late at night, which is when these experiments usually happen, I decided to forgo the hated dates altogether and use dried apricots as the base.
Best. Decision. EVER!