12 Days of Christmas Cookies
Rum Refrigerator Cookies! Soft, chewy and moist – these cookies' cardamom and citrus notes will positively brighten your holidays. A little nuttiness from the almonds rounds out these absolutely sensational cookies.
I mean come on? Nuts, lemon, cardamom, and rum? What could possibly go wrong with that?!
Nada.
Sometimes you crack open an old cookbook and you realize that there is a reason the recipe has been lost for decades, and sometimes what you find completely surprises you.
These Rum Refrigerator cookies took my taste buds completely by surprise and refused to let go.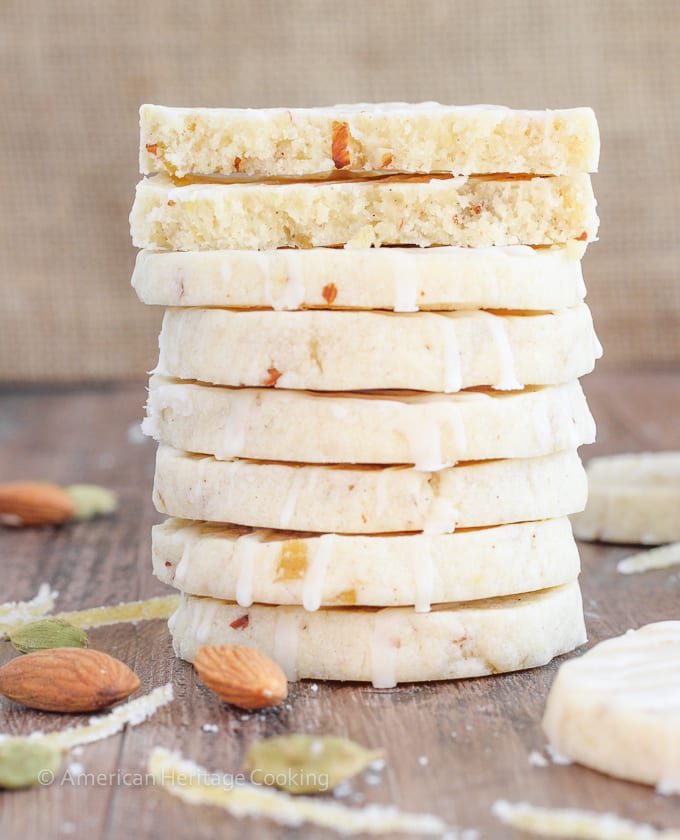 I don't like to pick favorites but these cookies were not only my favorite cookie that I made this year but one of my favorite Christmas cookies of all time.
Yes, of ALL TIME people.
Right up there with Mom's Gingerbread Boys and these Cherry Pecan Cookies. These are elite ranks.
No joke [Actually I never joke about cookies].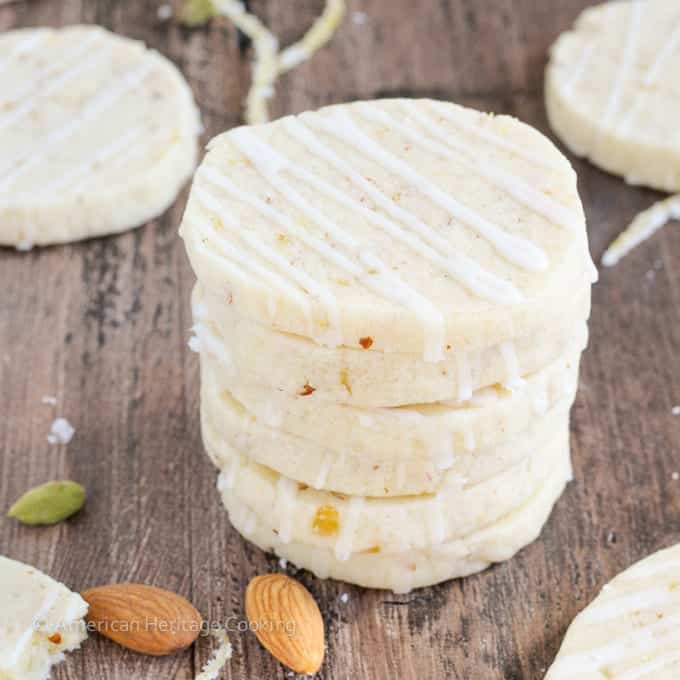 I can't even with these cookies. Gahh the flavor!
And they are incredibly easy…
Make the dough; shape into log and refrigerate; cut and bake whenever you damn well please.

See? Easy.
Or at least it would have been if I had been able to find candied lemon peel.
I mean seriously. I live in one of the most cosmopolitan cities in the world and I could not find candied zest. No even at Whole Foods – the Mecca of all things foodie.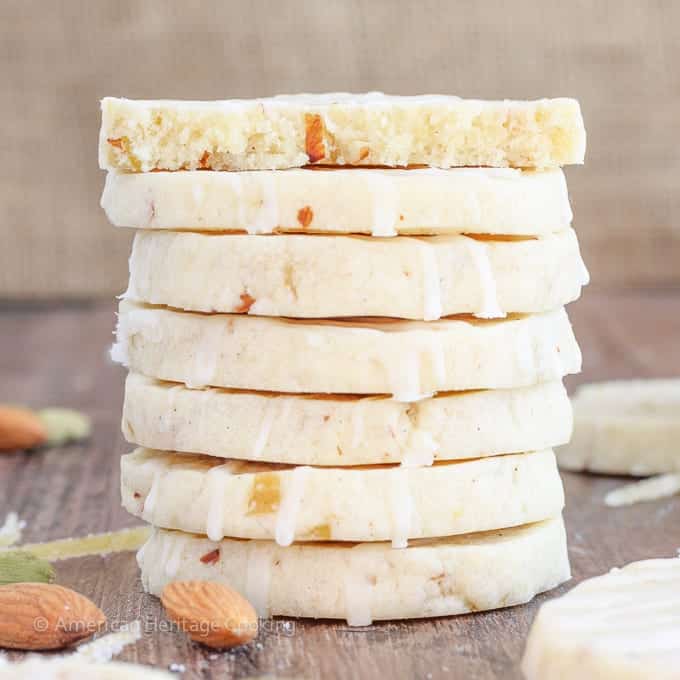 So I did what any self-respecting pastry cook would do.