You won't want to miss my Apple Sage Sausage Stuffing! It has a little sweetness from the apples and apple cider, a little spice from the hot Italian chicken sausage, savory flavors from the leeks, onions and a generous amount of fresh herbs, and a little sprinkle of toasted pecans for crunch!
I'm just gunna throw this out there and you can do with it what you will…
This is the best stuffing that I have ever had.
EVAH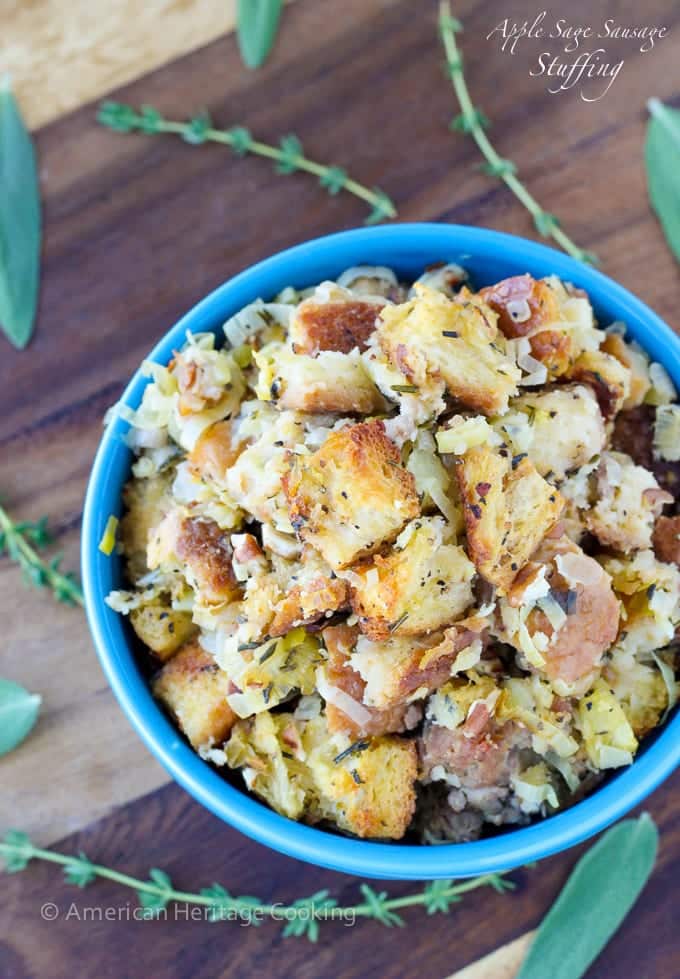 It's got the trifecta of stuffing goodness: sausage, sage and leeks.
I threw some apple cider in there just to hit the flavors home.
The spicy Italian sausage gives it a little kick but you could absolutely use sweet Italian sausage. My husband disdains sweet sausage, so that is no longer an option around here. You only make those kind of mistakes once.
Or twice but who's counting?
Whatevs. We can't agree about everything.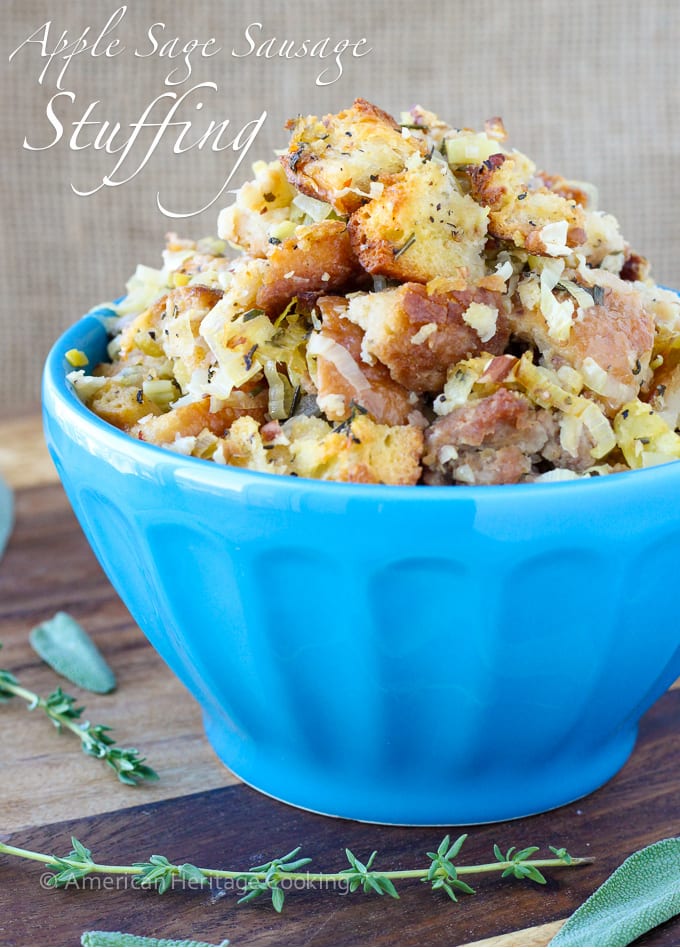 But we do agree that this stuffing rocks. I ate it cold, I ate it straight from the oven, I ate it warmed up, and I mourned it when it was all gone!