I am so proud to be an American (always but this week especially). From the Boston Tea Party to the Boston Marathon Bombing, Bostonians embody what it means to be an American. That is part of what this blog is all about: who we are, what we believe in, and as a reminder of how hard we fought for our precious freedom. United we stand!
On a lighter note, I created a quick and easy weeknight tofu recipe! My fiancé has been out of town for work the better part of this week. Usually I travel with him, but on those rare occasions when I stay home is when I create most of my own recipes. That way if what I make is terrible, only one of us has to suffer!
Several nights ago I wanted to try marinating then pan-searing some tofu to eat on a salad, but after I had carefully constructed the marinade, I realized that I was completely out of salad greens. So, slightly disappointed and very hungry, I put my marinating tofu in the refrigerator overnight and scavenged for a new dinner.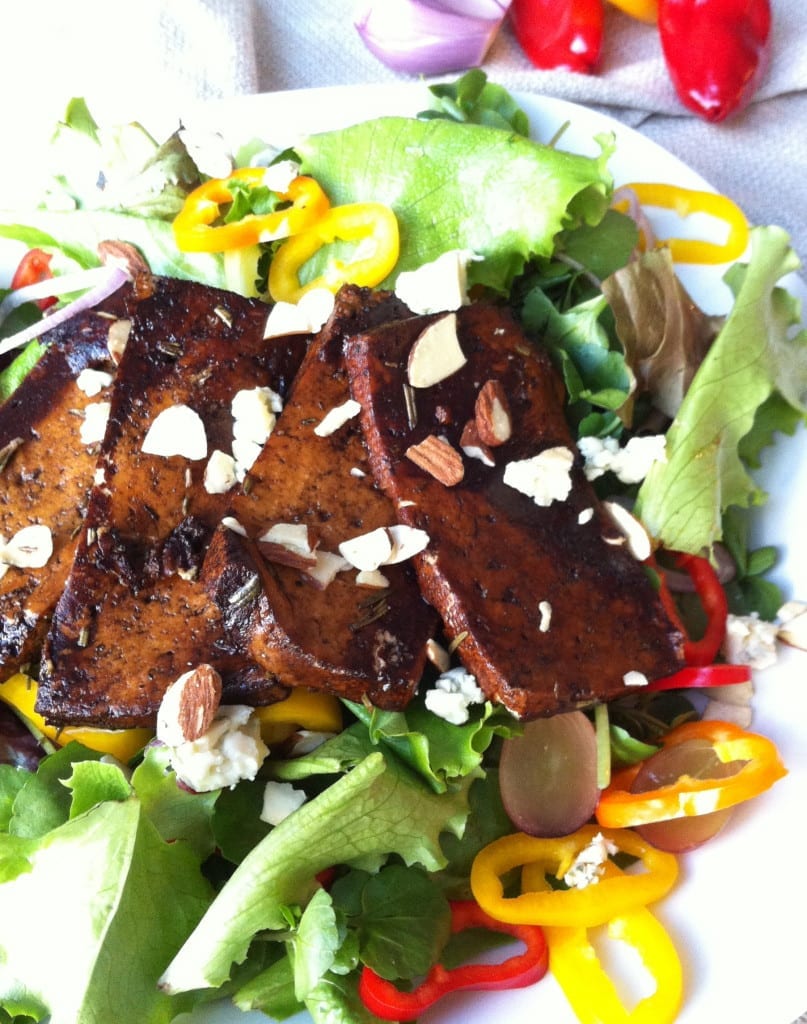 This is one of the most flavorful ways that I have ever prepared tofu, and I will absolutely be making it again! If you are not a tofu fan, then this would be divine with chicken.