The Best Chocolate Ice Cream is a bold name, but it is equally matched by the bold chocolate flavor of this custard-based ice cream. It's creamy and rich, decadently sweet, and it will make any chocolate lover swoon.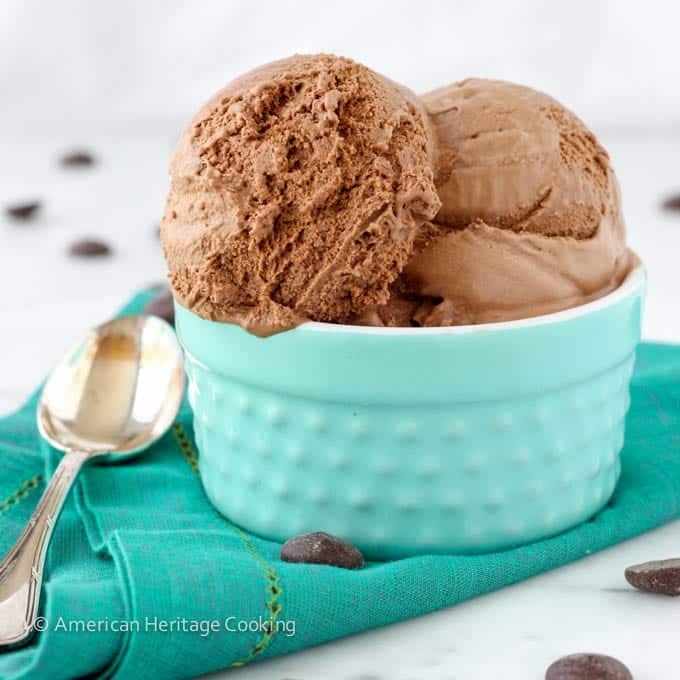 I consider myself a chocolate ice cream aficionado: a connoisseur of sorts. I have been ordering it every single trip to the ice cream shop since my first taste of chocolate at my 1st birthday party. Right, mom?
If you are in an ice cream shop with me and I am ordering something other than chocolate, you should ask if I am feeling alright unless, of course, I am getting another flavor AND chocolate. Totally normal.
Therefore, I feel 100% qualified to call this ice cream The BEST. It is smooth and creamy with an unparalleled chocolate flavor. It is the perfect balance of bittersweet and sweet. Each bite will surprise you with its chocolatiness and you will find yourself involuntarily reaching for another scoop.