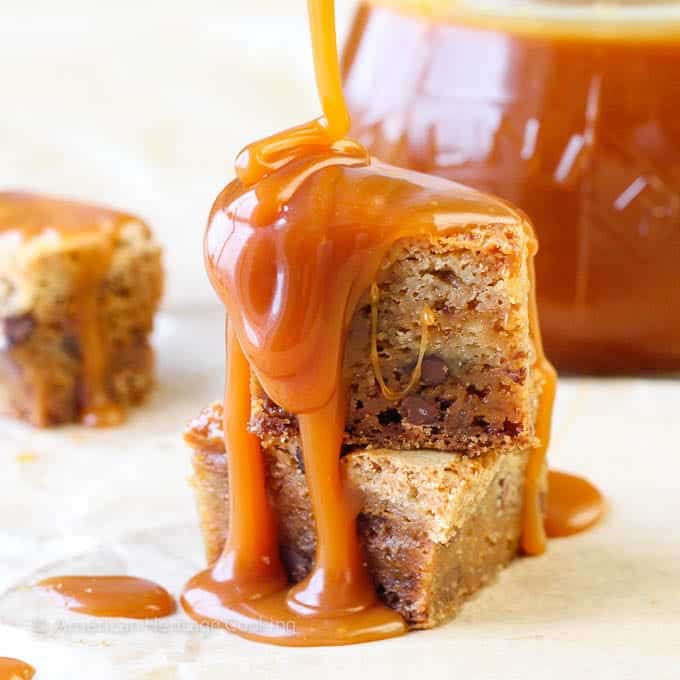 My Salted Caramel Obsession continues with Caramel Chocolate Chip Blondies! They are positively extraordinary! I know it's not very Grace Kelly of me, but I would do whatever was necessary to secure the last of these blondies!
It's my favorite brown butter blondie batter with a generous quantity of mini Ghriardelli semi-sweet chocolate chips and a swirl of salted caramel baked right in the blondie. And then more salted caramel drizzled all over the top.
It's not the tidiest of desserts. In fact, it's four napkins messy maybe five if you got a leetle carried away with the caramel sauce.