This Brown Butter Rum Raisin Banana Bread is a sinfully delicious combination of nutty brown butter, rum soaked raisins and incredibly moist banana bread! So delicious, you won't want the loaf to end!
You should know you have been missed! I miss my regular chats with you and sharing random Lindsey Anecdotes. I miss cooking, baking (outside of class) and bringing you my absolute favorites.
Culinary school and this move have been quite the adjustment, and I am, honestly, just trying to keep up while maintaining my sanity. (Y'all want me to be sane, right?)
I promise a more regular post schedule in the future, but to tide you over, I'm sharing this banana bread. It's the first thing I've baked in my new kitchen. And it's EPIC.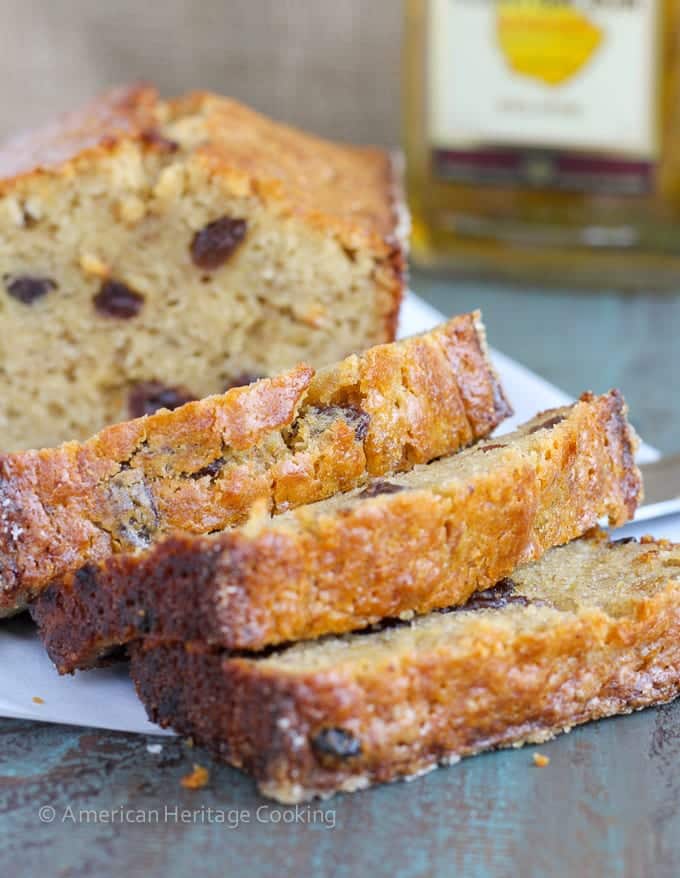 The brown butter and four bananas makes for a delightfully moist quick bread with a crispy, crunchy exterior. Each bite offers up sweet, nutty banana flavor with little bursts of extra sweetness and a hint of rum from the raisins.
This easy recipe doesn't require a mixer, a blender, or any other fancy contraption; just good old-fashioned elbow grease, and, honestly, it doesn't even take much of that!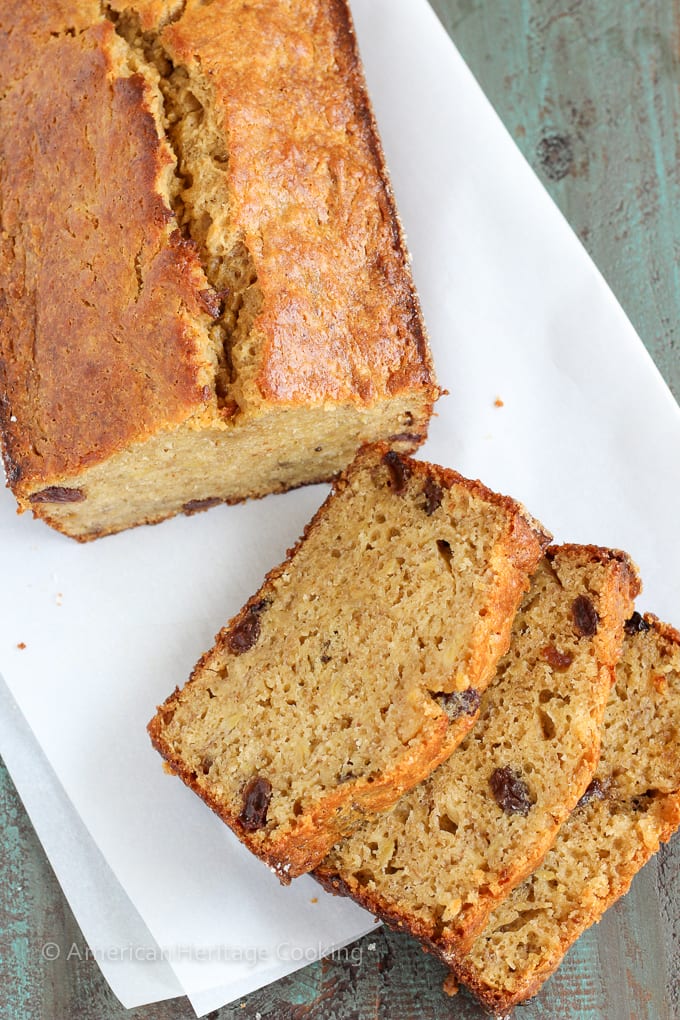 My bananas were on death's door, but as long as they are at least spotted you will have great banana flavor that won't be overpowered by the brown butter.