Last night I made the most delectable twist on barbecued chicken that I have tasted in awhile. The sweet and spicy combination of maple, molasses and chipotle chilies create a veritable flavor explosion! If you read my previous Barbecued Chicken post several months ago, my enthusiasm should be no shock!
This Maple & Chipotle Barbecued Chicken recipe is from the Feb/March 2013 edition of Fine Cooking, which I picked up in an airport because I didn't feel like reading my book. It's not a heritage recipe but I feel that it is so amazing that no justification is necessary! The only thing that would make this better would be to serve it with my Sweet Southern Cornbread. Heavenly.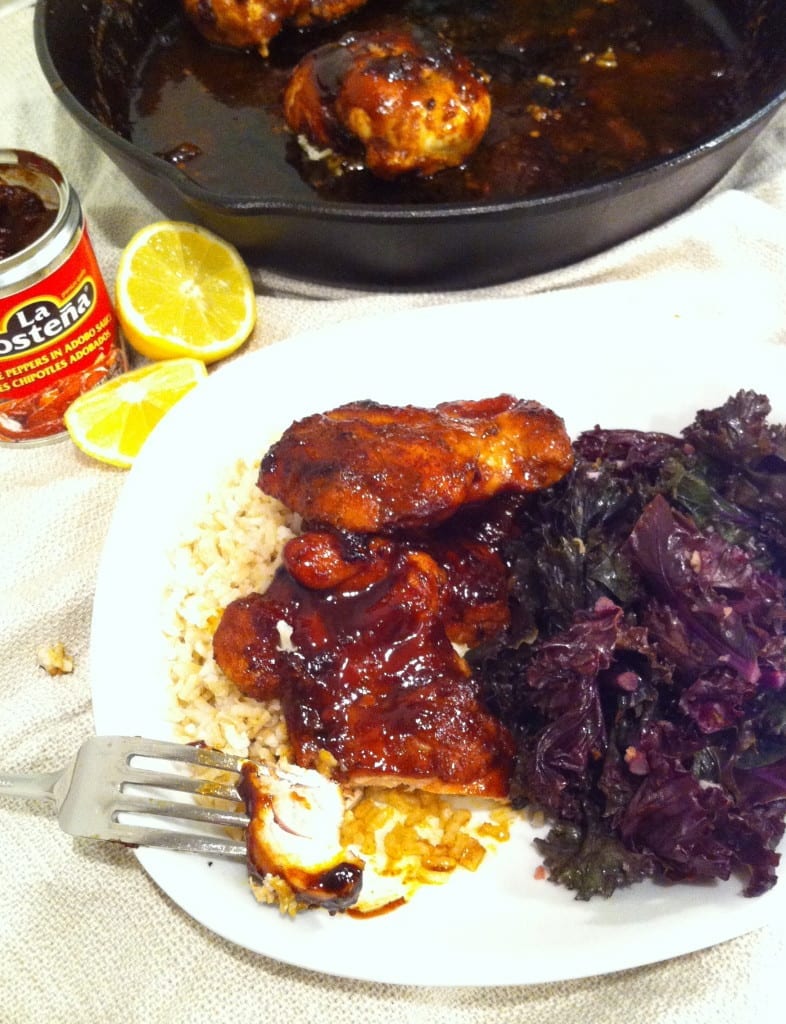 I didn't follow the preparation directions because I wanted to use my cast iron skillet. I have an aversion to dry chicken. I don't care how it's flavored: if my chicken is dry, I am an unhappy diner. Over the years I have developed a no-fail method for cooking juicy, tender chicken every time. While any oven-proof pan will work, a cast iron skillet makes it that much better.