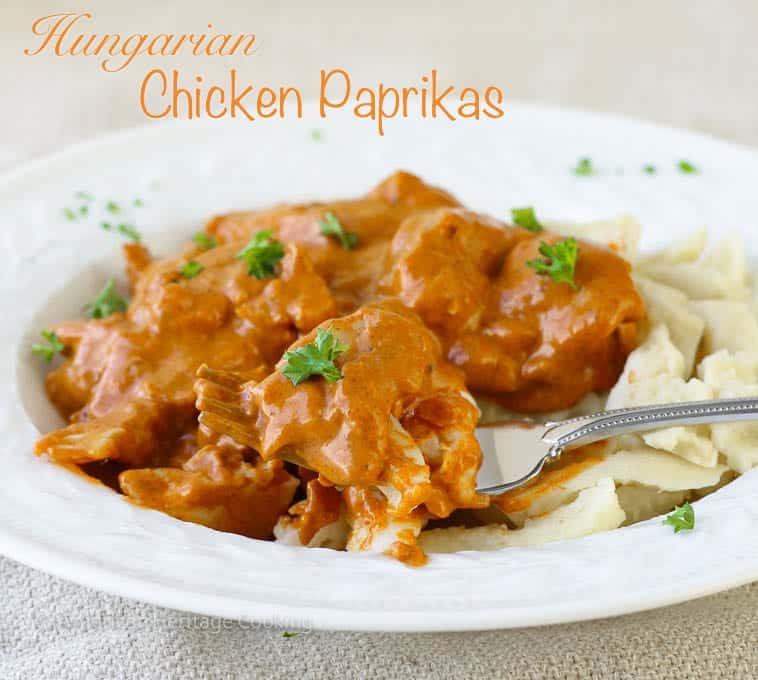 This post is for all of you who are still enduring the longest and coldest winter ever! My heart goes out to you. Buuuut Hungarian Chicken Paprikas will make it all better.
Promise.
Rich and creamy and surprisingly easy to prepare –this is chicken at its best.
 This is the quintessential Hungarian dish. When I think of using sour cream to finish a dish, I think of Hungarian Chicken Paprikas (Csirkepaprikas) and Russian Beef Stroganoff.
Two of my favorite foods of all time!