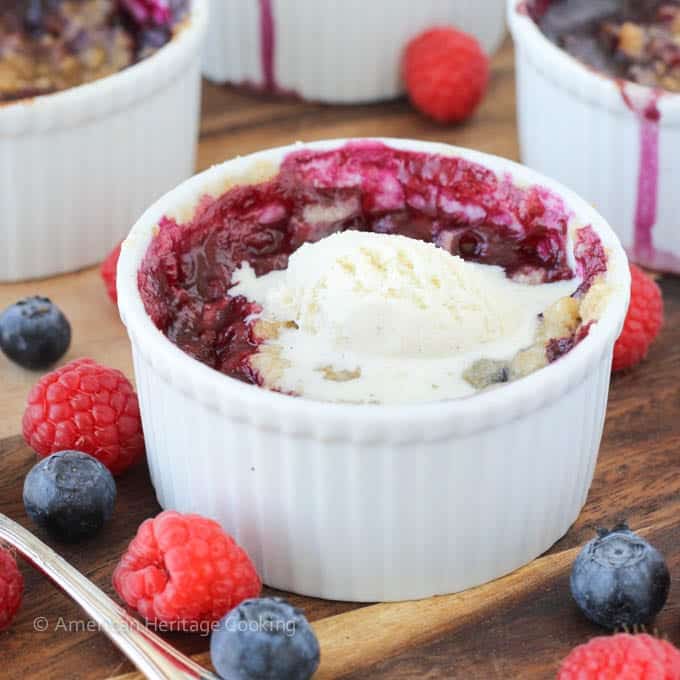 Are you that person that takes more than your fair share of the crumble topping off of crumbles or crisps? I am that person.
I am not the person to share a Crumble with. #sorryimnotsorry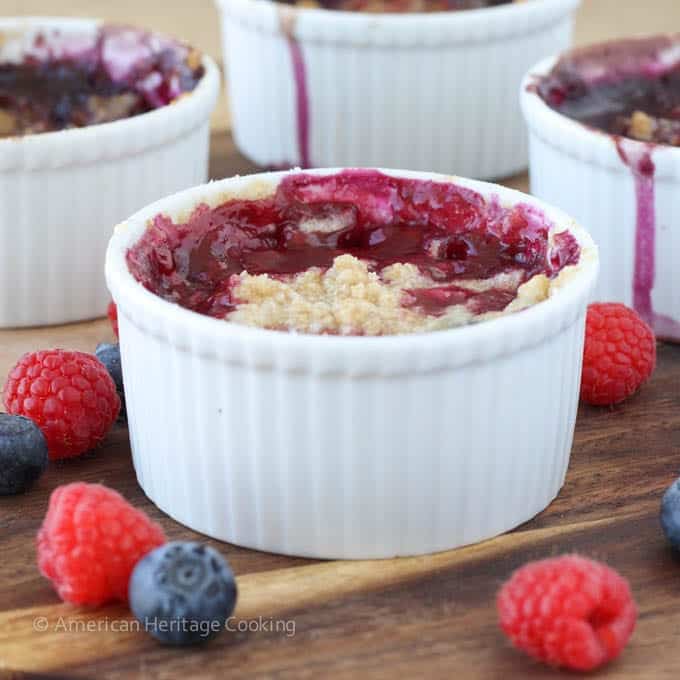 These Individual Blueberry Raspberry Crumbles fix that problem. They are perfectly portioned so that thieves like me cannot smuggle your topping onto their plate.