This shop has been compensated by Collective Bias, Inc. and Quaker. All opinions are mine.
#MyOatsCreation #CollectiveBias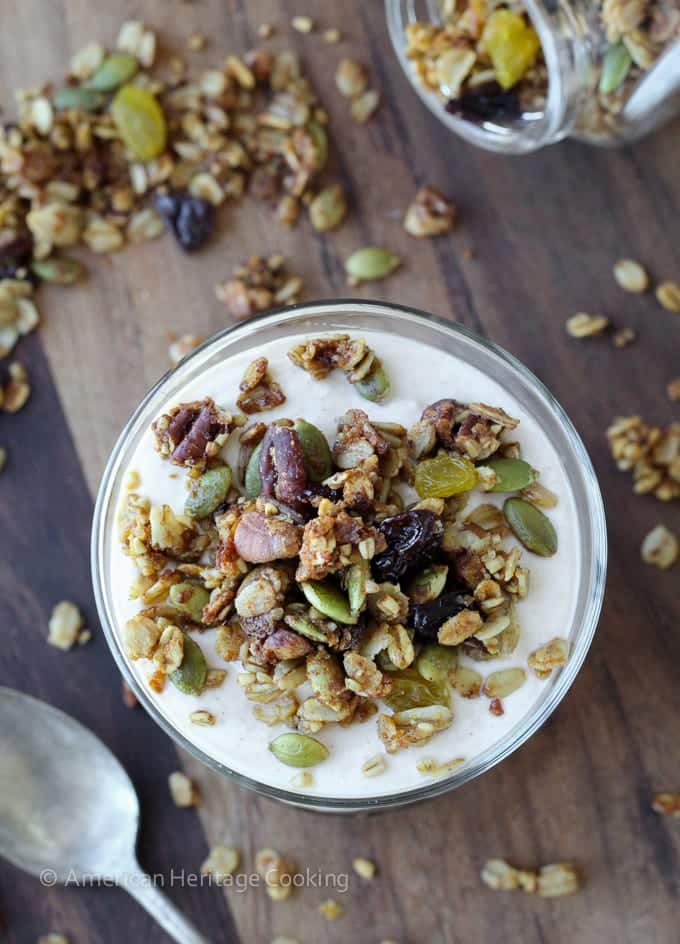 These Maple Steel Cut Oats Granola Pumpkin Yogurt Parfaits make a filling and flavorful breakfast or afternoon snack! A delicious fiber-packed combination of traditional rolled oats, steel cut oats and 2% Greek yogurt makes these parfaits extra filling without tipping the scale!
New Year's Resolution friendly! 🙂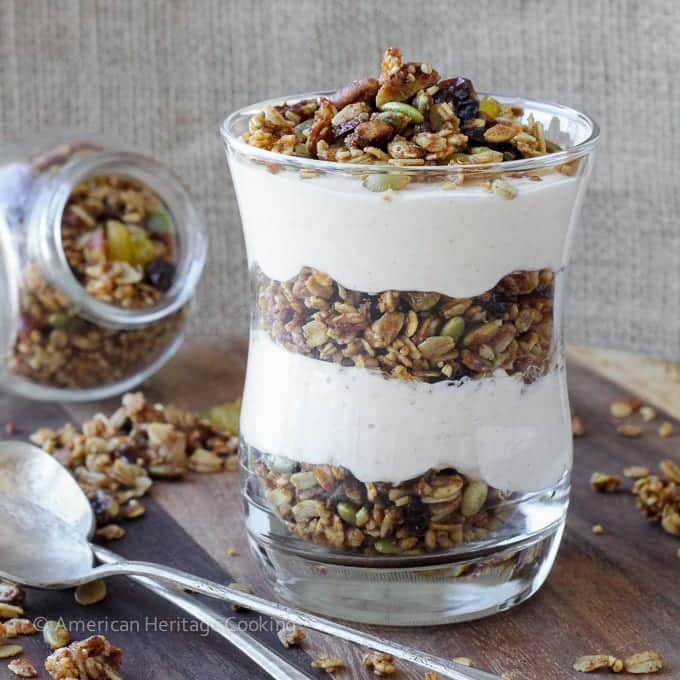 I eat oats in some form for breakfast every single day: overnight oats, hot cooked oats or Greek yogurt with homemade granola! I started this oatmeal tradition in college because the cafeteria scrambled eggs didn't even come close to rivaling my mom's. #spoiled
Leery of runny eggs and limp bacon I made my way to the oatmeal station and never left! I ate hot oatmeal every single morning for the next 4 years!
The Oatmeal Guy would see me coming and dish up a big bowl with a generous scoop of raisins and brown sugar.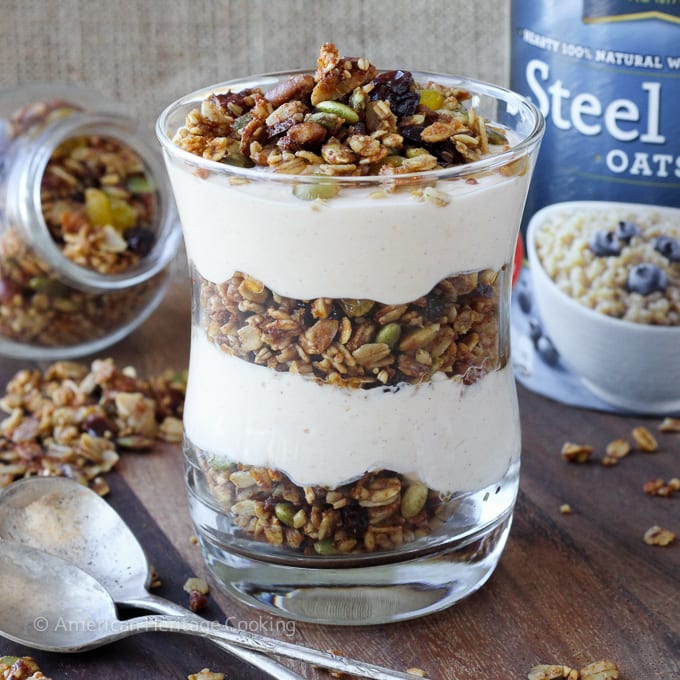 But I'm not in college any more and some days you have to mix it up. Recently I've been obsessing over these Maple Steel Cut Oats Granola. It is absolutely better than any granola I have ever bought.
I like to mix Quaker Oats Steel Cut Oats with Quaker Oats Old Fashioned Oats for the base and then get a little crazy with my dried fruit, nut, and seed add-ins.
And maple syrup. Because, um, maple…heeello?!
While untraditional, the steel cut oats add an extra crunch: they are the heart and soul of this granola. And then you take the most magical granola and layer it with pumpkin Greek yogurt! Prepare to be wowed!
The lightly spiced pumpkin yogurt is unsweetened, which pairs beautifully with the naturally sweetened granola. You will love the contrast between the crunchy Steel Cut Oats Granola and the smooth Greek yogurt.