It's time for our monthly Cooking Light recipe! I've decided, because I'm in charge here after all, that once a month we can break our bonds to old American cookbooks and heritage recipes in honor of one of my favorite cooking magazines. Last month it was the Meyer Lemon Chicken and this month I bring you Chicken in Wine Sauce from the Jan/Feb 2013 Cooking Light Magazine.
This recipe is outstanding! It got the coveted Fiancé Seal of Approval. I know diner has been a hit when there is already a request for me to make it again before the dishes have even been cleared from the table.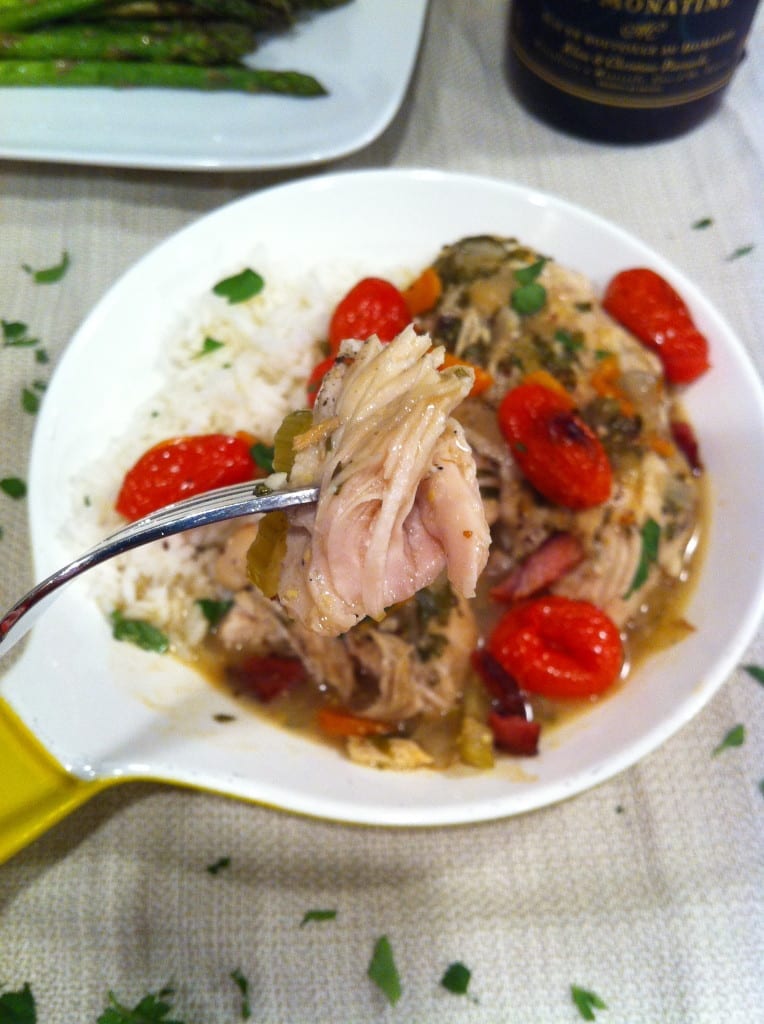 It's a personal pet peeve of mine when recipes call for a "dry white wine" and there is no mention of the type of wine the blogger or chef used to make it. Don't they know that the wine aisle or store is an incredibly big and intimidating place? Wine is one of the main components of this dish and, while it is always true that the better the quality of the wine you use, the better the flavor of the finished dish, it is especially true with this Chicken in Wine Sauce recipe.