Grandmas Raspberry Rhubarb Crumble is the perfect balance of tart and sweet! The rhubarb is tender and still has a little bit of sour bite. And the cinnamon crumble on top…don't even get me started!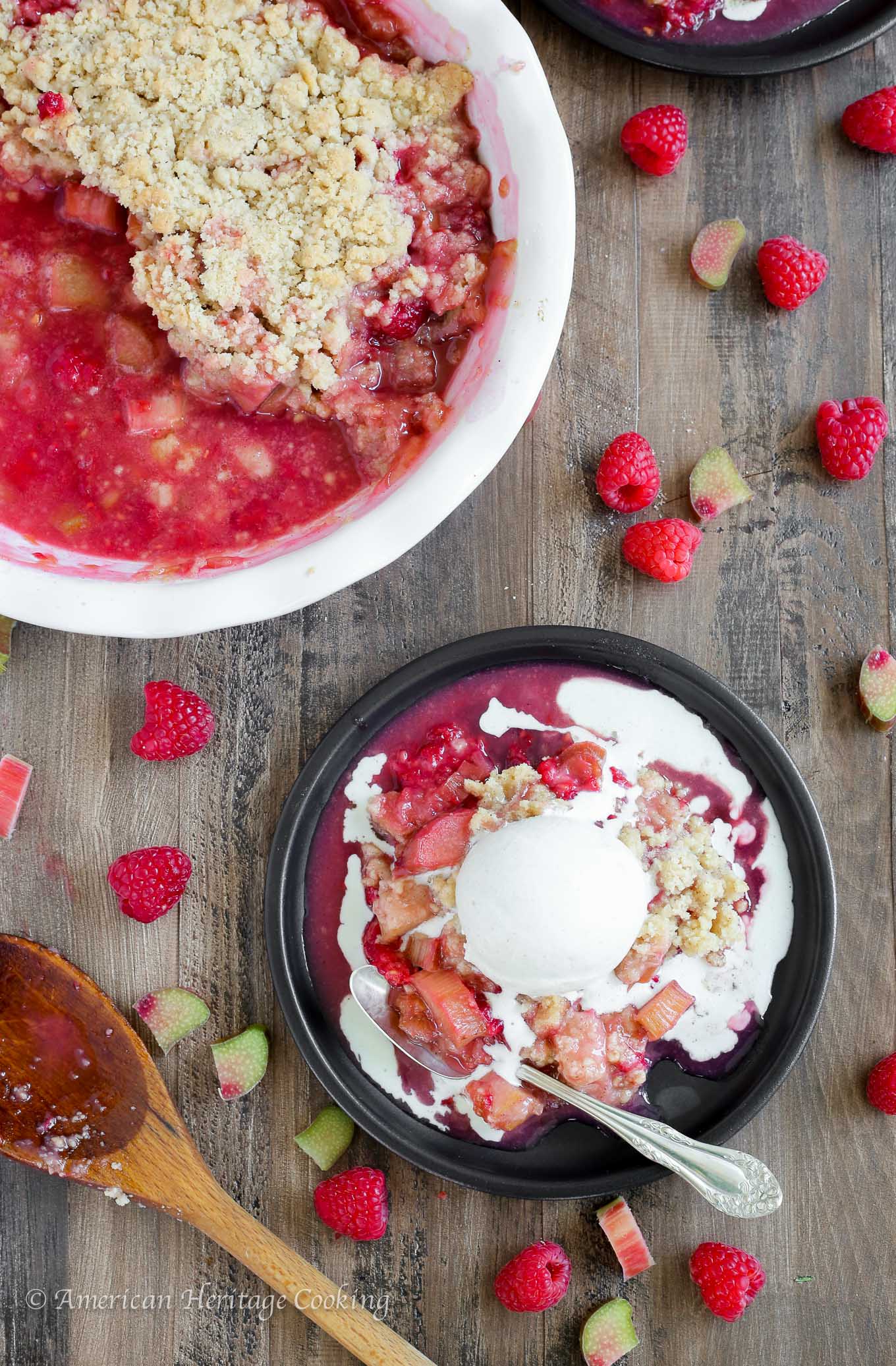 This recipe is an adaption of my Dad's mother's recipe for rhubarb crumble. All I did was throw some raspberries into the mix, because you just don't mess with perfect. And this crumble is perfect!
Family legend has it that the rhubarb Grandma Farr grew in the back yard was the best rhubarb anyone has ever tasted. It is hard to imagine this crumble being any more delicious!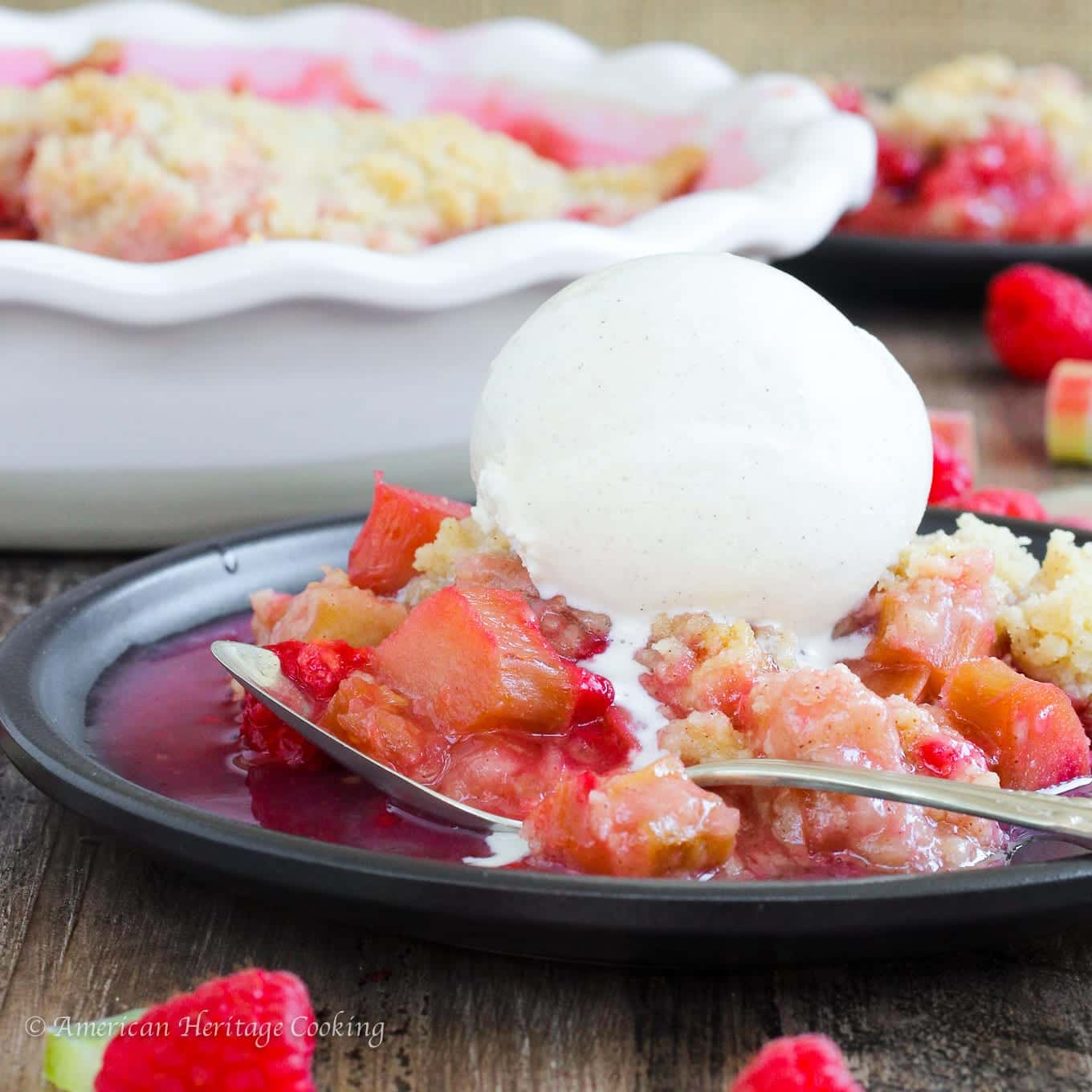 Grandma Farr also knew a little something about crumbles because this crumble topping is PERFECT! It is the best crumble topping that I've ever had. It is my new go-to. It is sweet and crumbly but still tender, and there is the perfect hint of cinnamon!
AND there is a generous portion of topping. Is there anything worse than getting a scoop of Crumble sans crumble?
No, no there is not.
Raise your hand if you are a crumble topping pilferer; stealing the rightful topping of the surrounding pieces.
There is no shame in our game.
Crumble lovers unite!
I wonder if my dad is a Crumble Lover. If I had to bet, I would guess he is a lover of the fruity part underneath. He probably wouldn't mind if I pilfered some of his crumble…