These sensational Ginger Orange Almond Biscotti are a little bit spicy and bit sweet! They have notes of ginger, orange, cardamom and cinnamon all baked to crispy perfection. Perfect for dunking in coffee or just snacking!
Day 5 of the annual 12 Days of Christmas Cookies!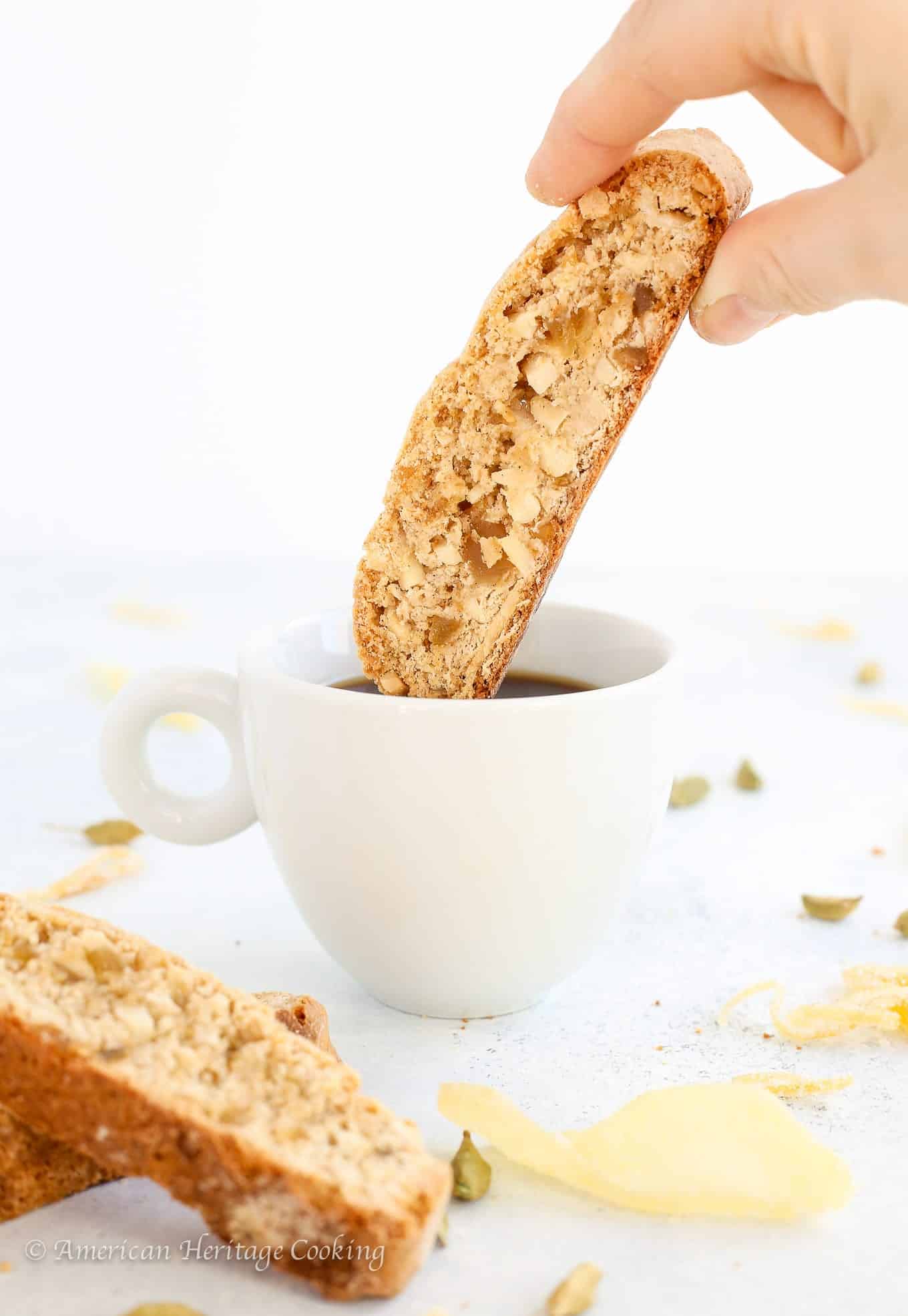 I try not to pick favorites. I want the cookies to know I love them equally.
But sometimes you just can't help yourself and you find yourself gravitating to particular cookie.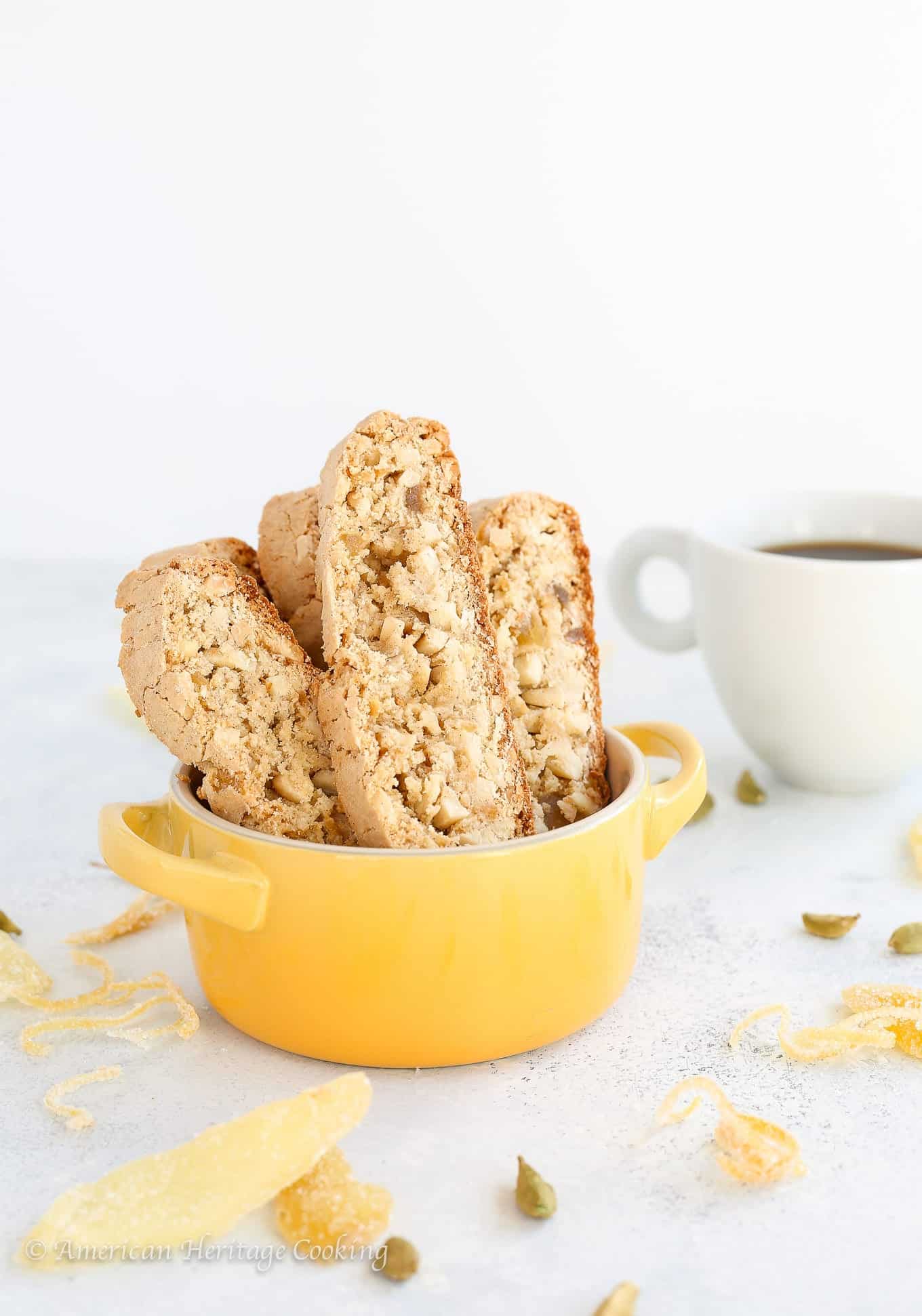 This Ginger Orange Almond Biscotti was that cookie this year.
It will join the elite ranks of last year's Rum Refrigerator Cookies and my childhood favorites: Mom's Gingerbread Boys and Cherry Pecan Cookies.
These are James Beard Award, Michelin Star kind of elite ranks.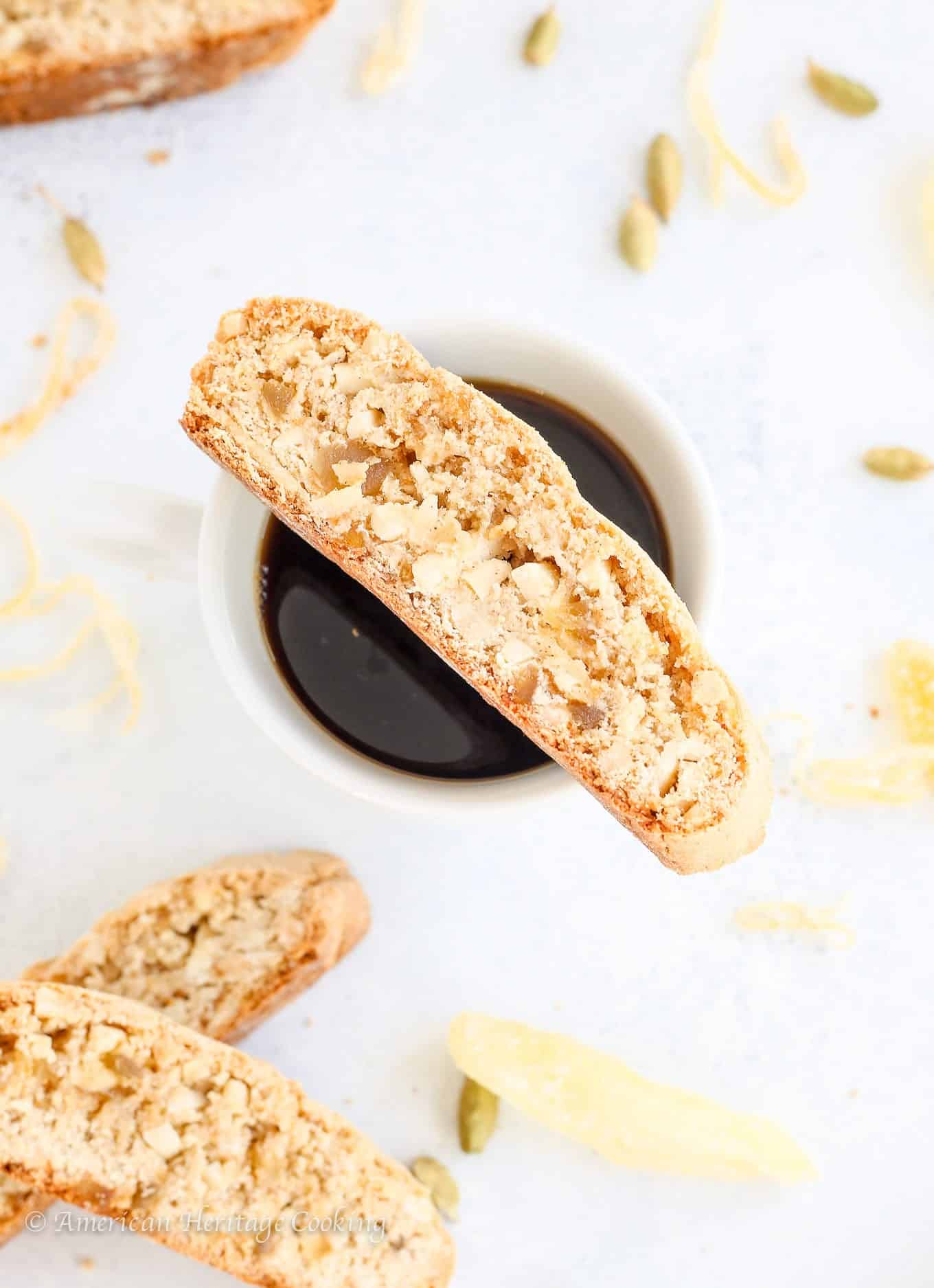 These biscotti are sophisticated, sassy cookies.
The candied orange adds a bit a sweetness; the candied ginger adds a bit of bite and heat; the cinnamon and cardamom are spicy and warming; and the almonds add extra crunch to this magnificent cookie!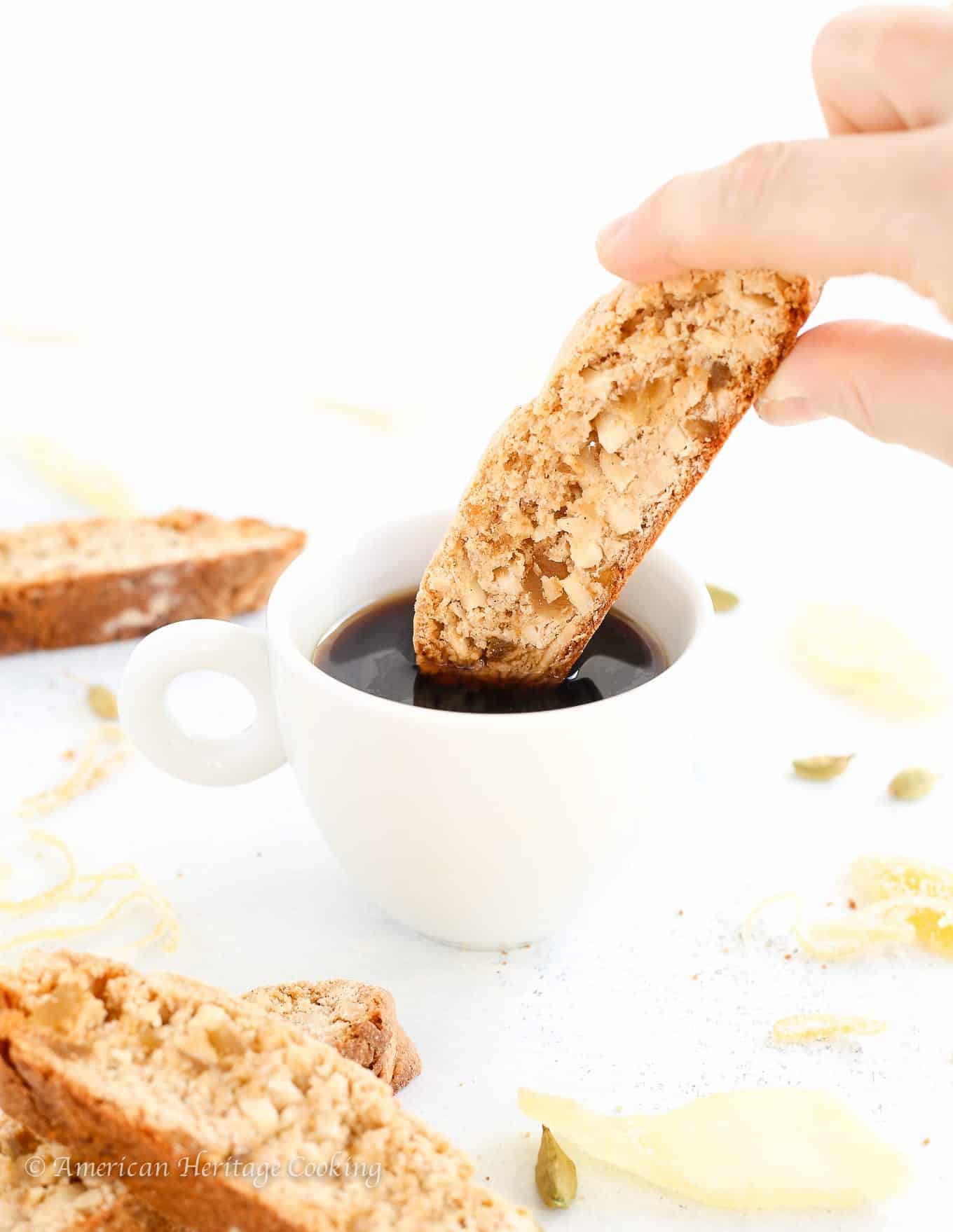 They were delicious dipped in coffee; they were as delicious on Day 1 as on Day 6; they were delicious in the morning before work; and they were delicious after dinner as the perfect sweet ending. Seriously "All the time" delicious.