This shoofly pie has all the flavors of a molasses ginger cookie mixed with a buttery streusel in a flakey pastry crust. The rich, spicy, sweet filling just melts in your mouth bite after bite (slice after slice)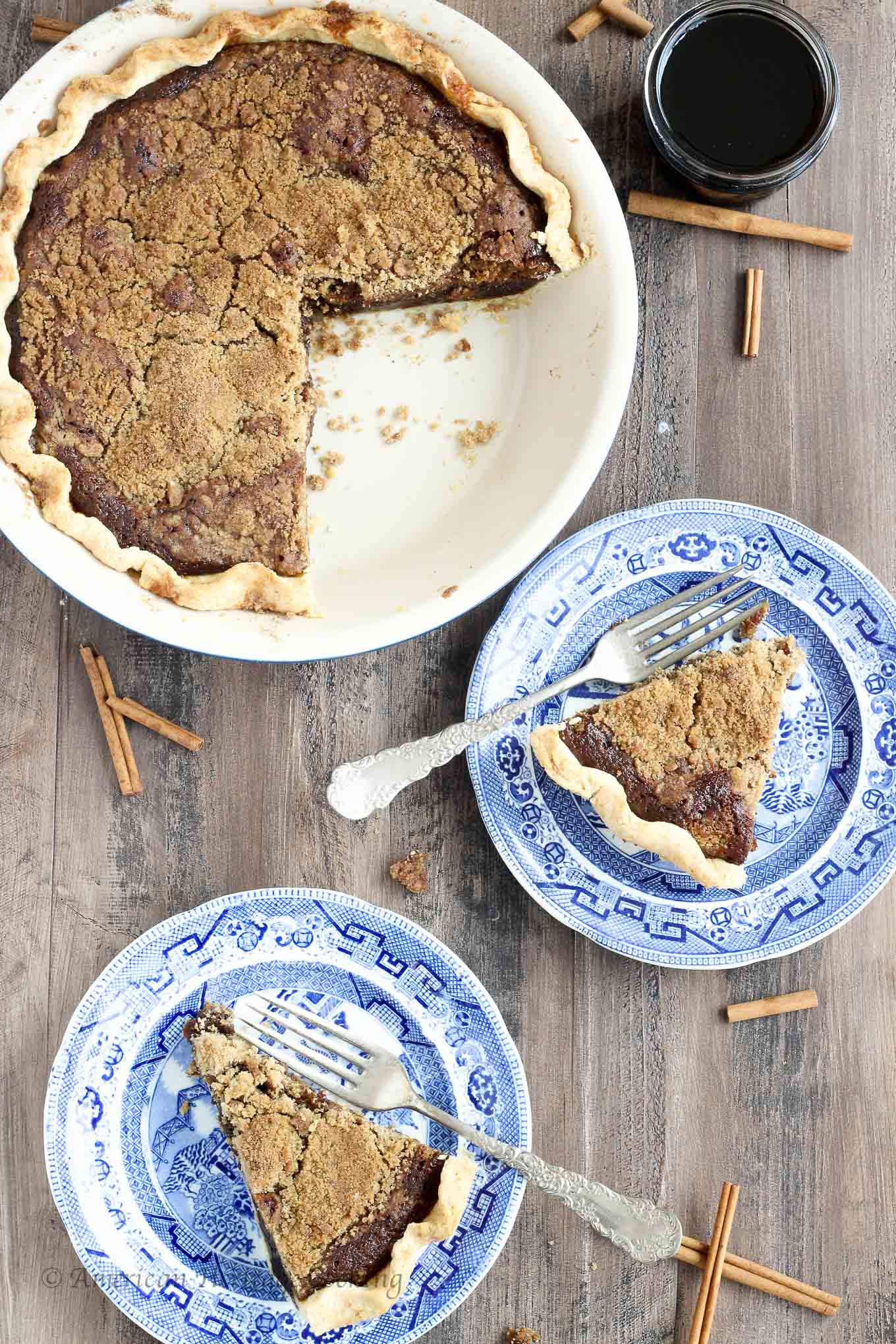 When Chef hints about his favorite kind of pie (hint, hint: it's shoofly), you make a mental note to make it for him sometime.
When Chef buys a shoofly pie at the farmer's market and it is a huge letdown and then questions if you could do better, you start researching shoofly pie recipes to see what it's all about because you know your pie crust is killer and you are pretty sure your crumble wouldn't taste like raw flour (I mean how did they even do that?!).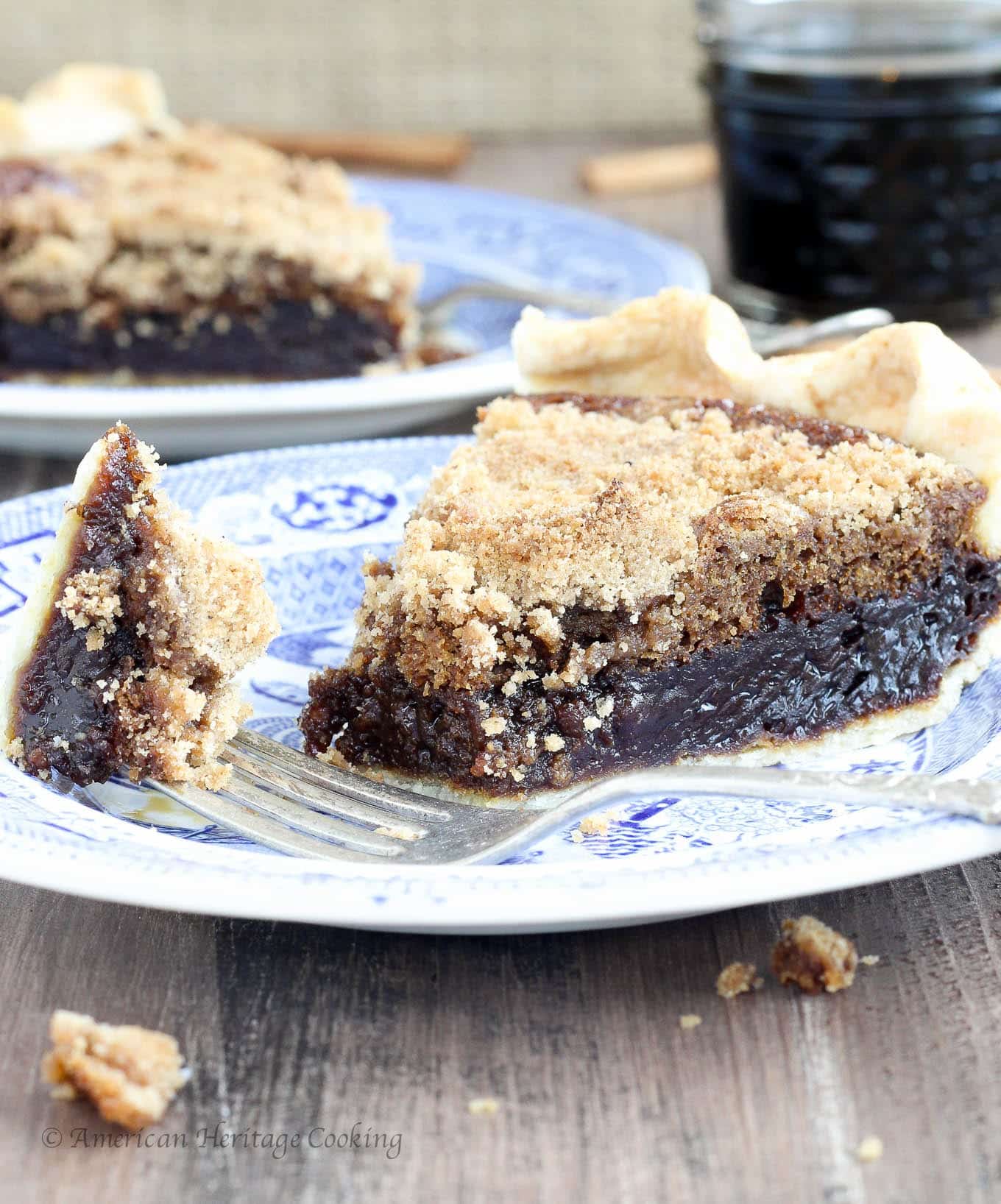 When Chef starts asking "where's the pie" after your day off, you bake the damn pie.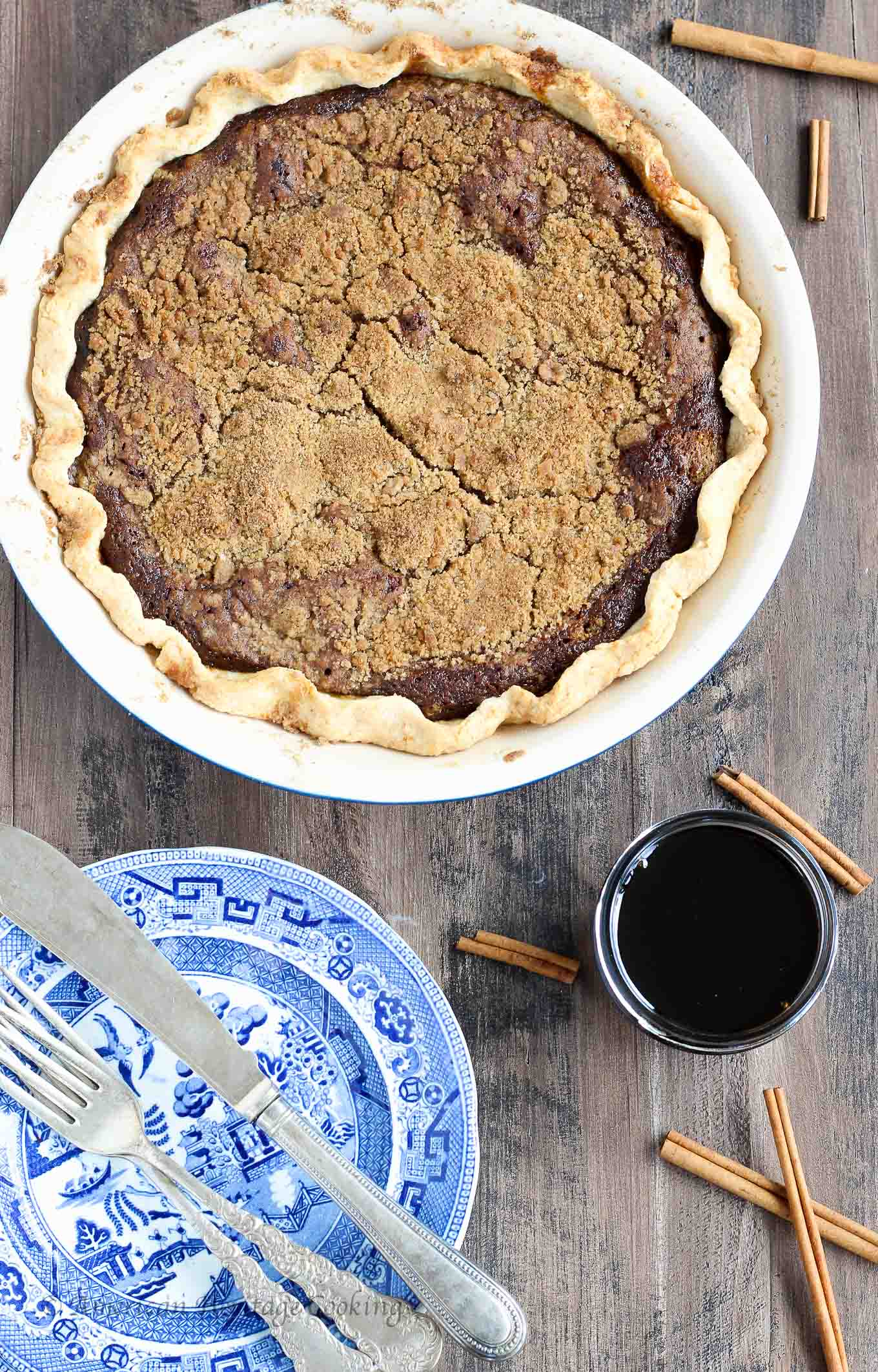 Even if it is 2:00AM after service.
And then you photograph it because it tastes like molasses heaven.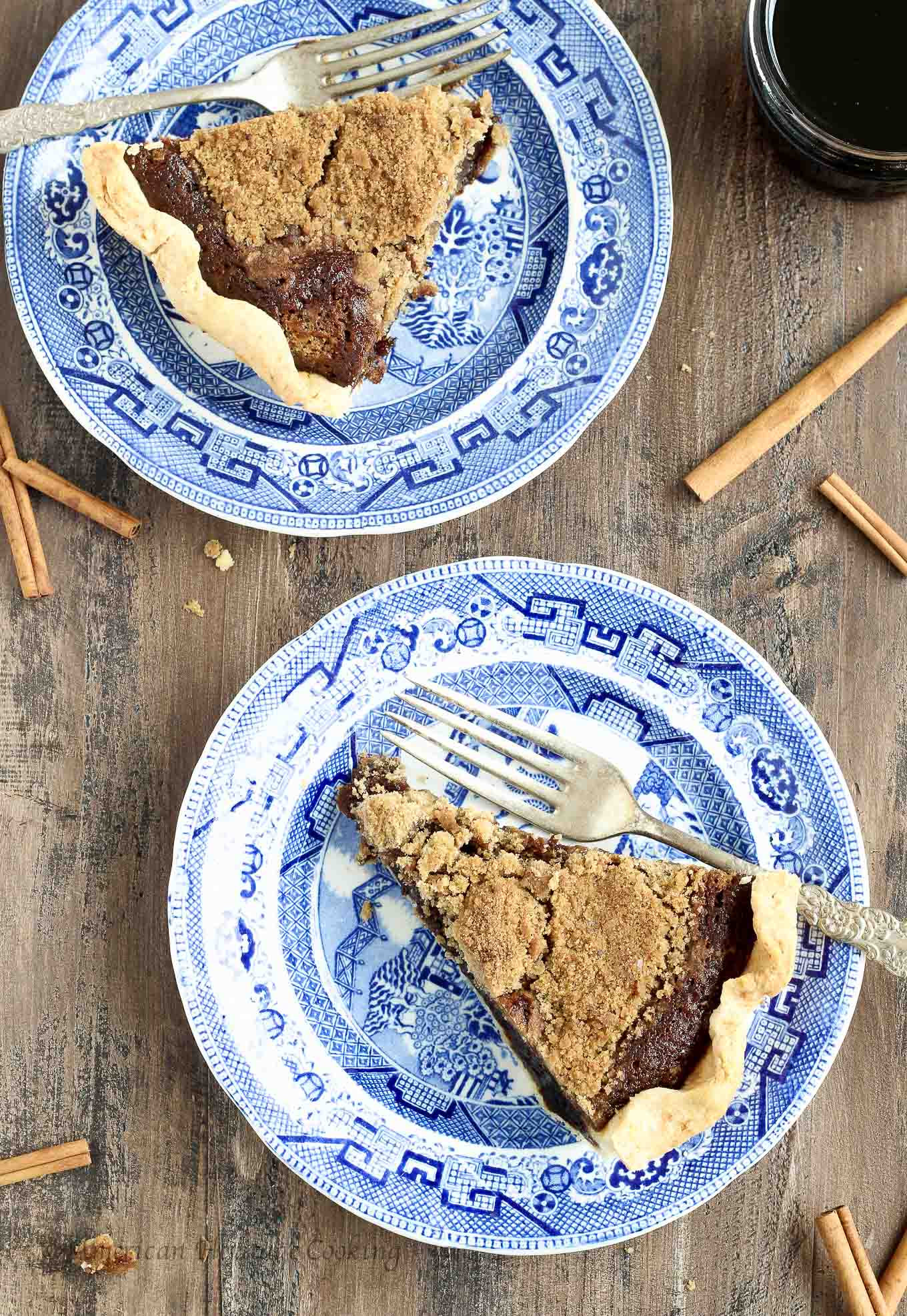 Shoofly pie is basically everything you love about a ginger cookie, molasses pecan pie filling and streusel all combined into one magical dessert.
Streusel in the pie; streusel on the pie. Because literally everything is better with a crumb topping.
Literally everything.