In this Asparagus Orange Farro Salad boiled new potatoes, crispy raw asparagus, chewy farro, peppery scallions, salty feta and crispy bacon all get tossed in a bright orange vinaigrette for a mouthful of Spring flavors!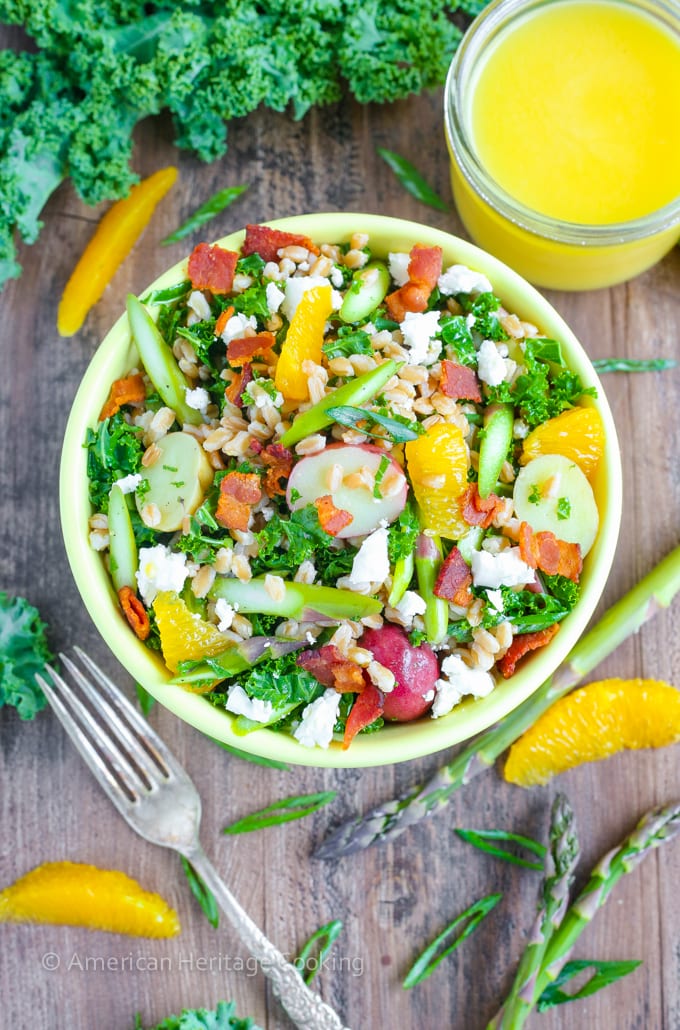 Alternate Title: "Spring in a Bowl".
The orange vinaigrette is bright and basically liquid happiness and sunshine right there on a salad. It's healthy and light, yet filling enough to power you through the day.
Pretty much everything you need for Spring…except the new shoes and purse(s).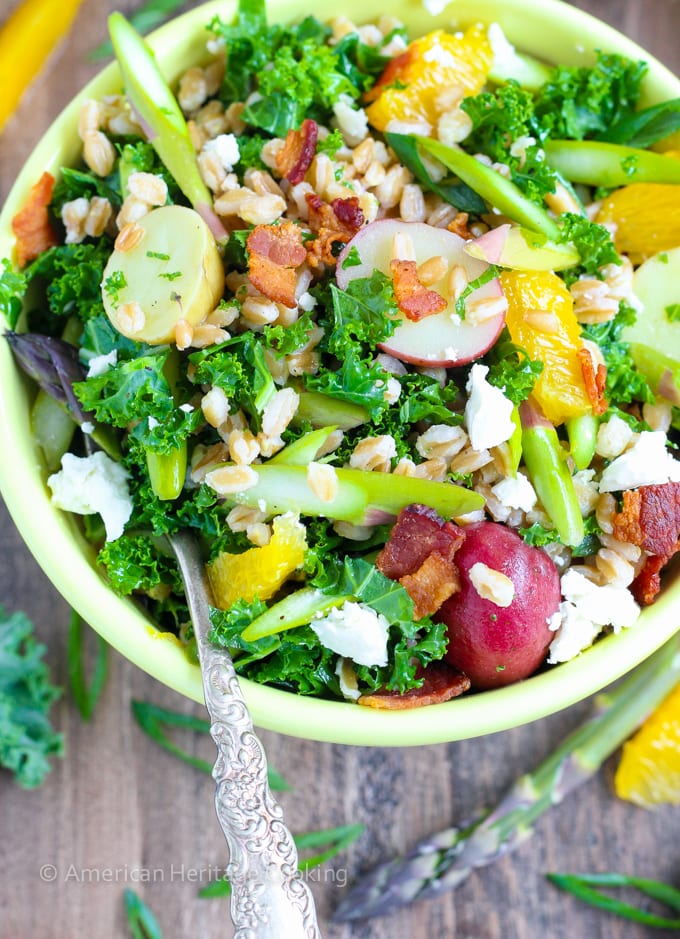 Oh and I invited bacon to the party because…
Because I don't need a reason; it's bacon.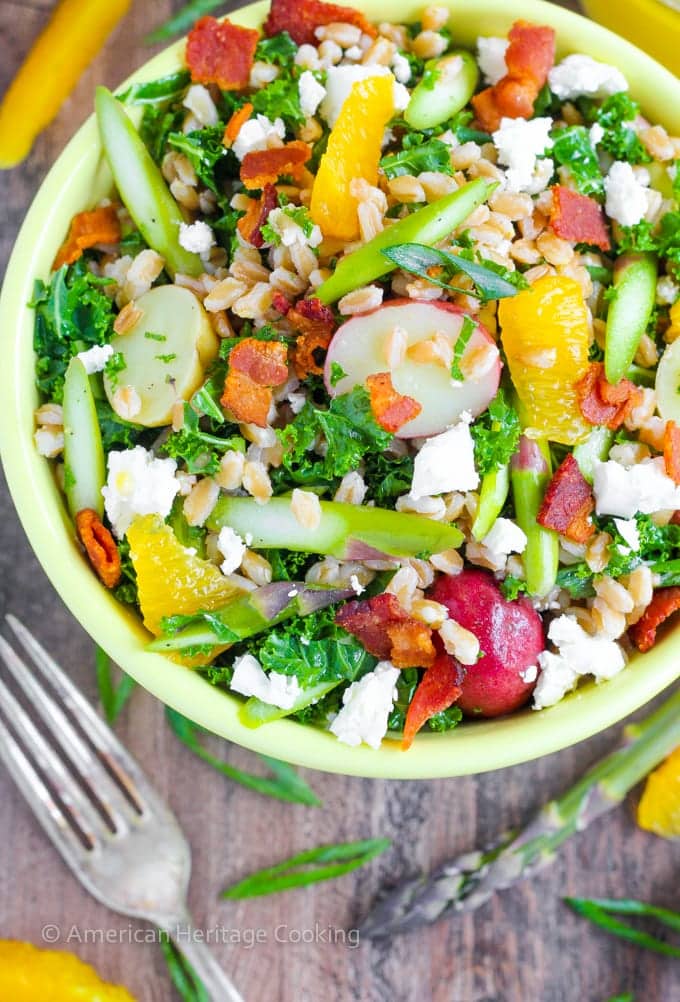 I mainly eat vegetarian (Yes, I know bacon isn't vegetarian. Calm down.) because I work in a steakhouse and there is meat everywhere, but this salad would be AH-mazing with my Foolproof Rosemary Chicken. Amazing.
I also slice some avocados on top for a little extra healthy fat and protein. Plus anyone who knows me knows that avocados are my everything.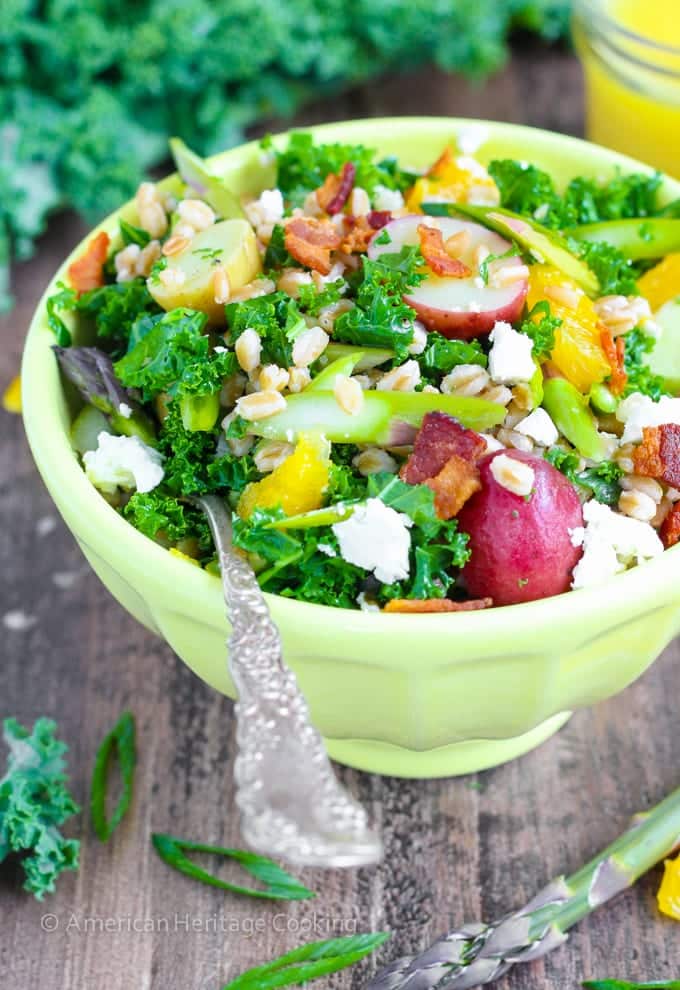 You can make all the components of this salad ahead of time and just assemble it for an easy lunch, light dinner or fabulous party side dish.