These flavorful, healthy Chipotle Chicken Chorizo tacos have three different types of chili, chorizo and garlic to maximize flavor not calories! They are piled high with fresh avocado, black beans, cilantro and Greek yogurt!
Did I mention they are ready in under 20 minutes?
"You're gunna photograph these right?" It was 8 pm and the tacos were disappearing faster than Doritos at a Superbowl party. They were so good, my husband was concerned that I wasn't going to share the recipe.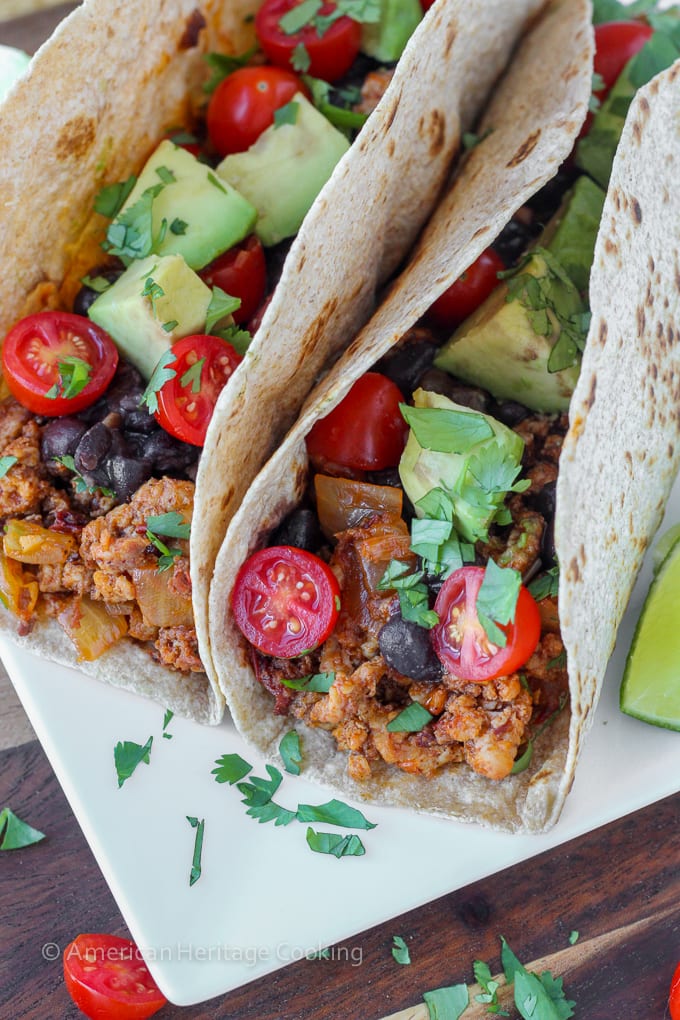 But you know what I did? The Master of the Kitchen that I am?
I made them again.
Magic. 😉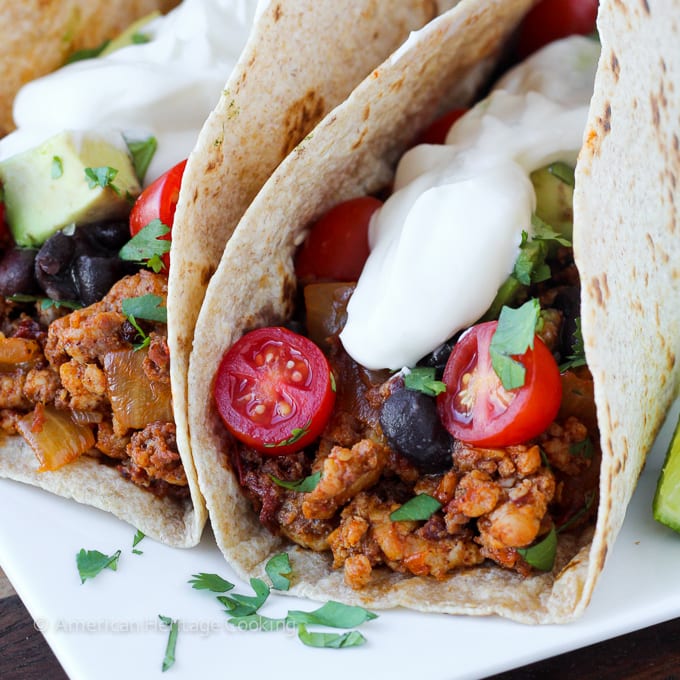 I used a mix of ground chicken and chorizo to get the chorizo flavor with half as many calories!
But let's be honest; it's all about the toasted whole wheat pitas. I toast mine right on the induction burner. It was a last minute thing. Sure you could toast them in a pan, but why? It's so much more fun to watch them bubble on the stovetop. The tortilla gets this nice toasted, almost crunchy exterior but is still soft on the inside. Amazing.