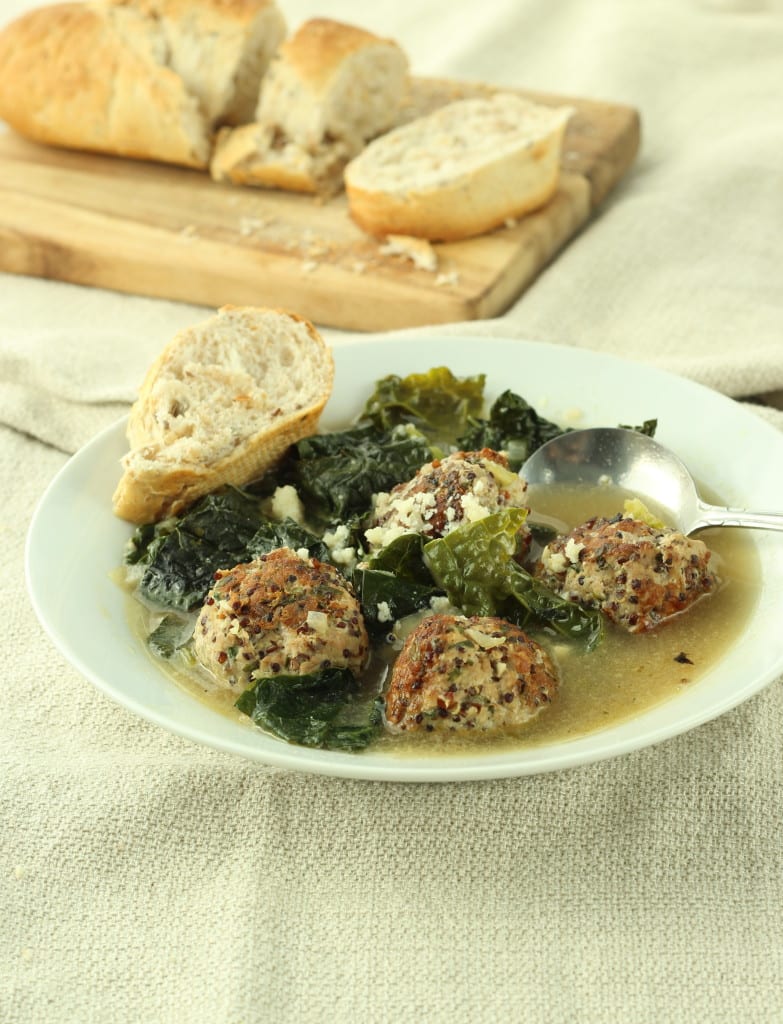 It's Meatball Monday! Or is that supposed to be Meatless? I make the rules around here so Meatball Monday it is! The twist is we are having Wedding Fairy Approved Turkey Meatball and Kale Soup!
The September 2013 edition of Cooking Light arrived several days ago and the poor thing is already covered in sticky notes marking recipes to try (some I already have)! I marked this Turkey Meatball and Kale Soup but decided it was too premature to make hot soup. I made a mental note to make it in the Fall, yet I found myself buying lacinato kale and ground turkey at the market. Apparently my subconscious couldn't wait!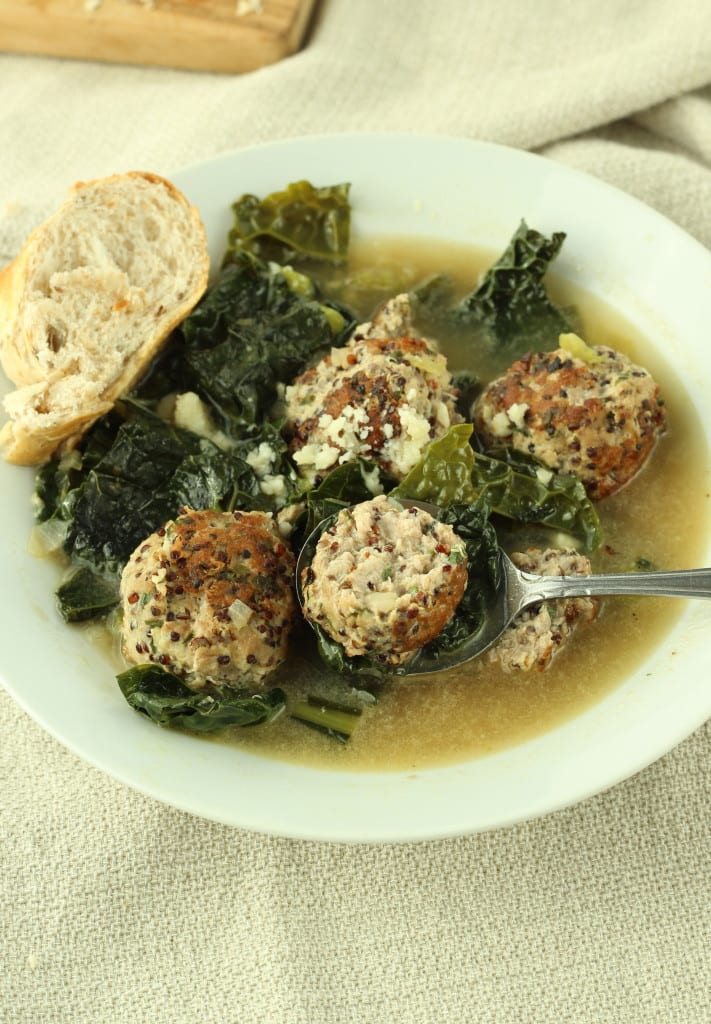 I loved this soup! It's bursting with flavor and is remarkably filling! I was intrigued by the turkey meatballs, which use quinoa as a binding agent. It actually worked surprisingly well. They were delicate in their uncooked state but only one fell apart due to operator error après cooking.