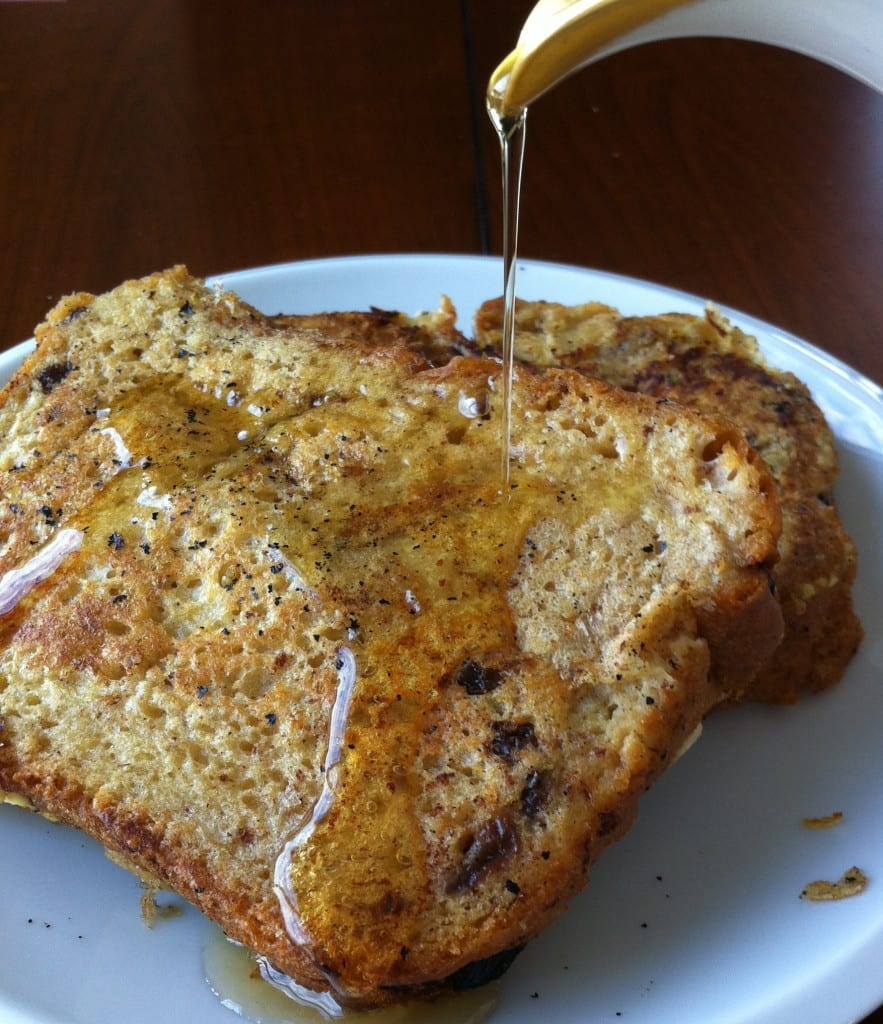 Good Morning! French toast makes me think of Summer visits to Nana's house in Washington D.C. I would wake up and she would be in the kitchen making French toast, and then we would explore the City's historic sites together. Several trips to the Daughter's of the American Revolution Museum (DAR) were a necessity, and because Nana is a docent, I would get the special tour.
The Daughter's of the American Revolution is a society comprised of women who can trace their family tree back to a patriot who materially contributed to the American cause during the Revolutionary War. I've been a member since my first trip to the DAR Museum. One glimpse at the rich history of this young Country, and I was hooked!
Enough about me, more about French toast! French toast can even make Tax Day more bearable. A miracle if ever there was one! You might recognize this bread from last week's post – there is only so much raisin bread I can eat before my palette necessitates a reinvention. I promise that this is the last of it!