This No Bake Whiskey Smores Pie is a slice of Summer Heaven! There are layers of dark chocolate whisky ganache, milk chocolate mousse and fluffy toasted marshmallow in the perfect graham cracker crust. Go ahead…help yourself to another slice.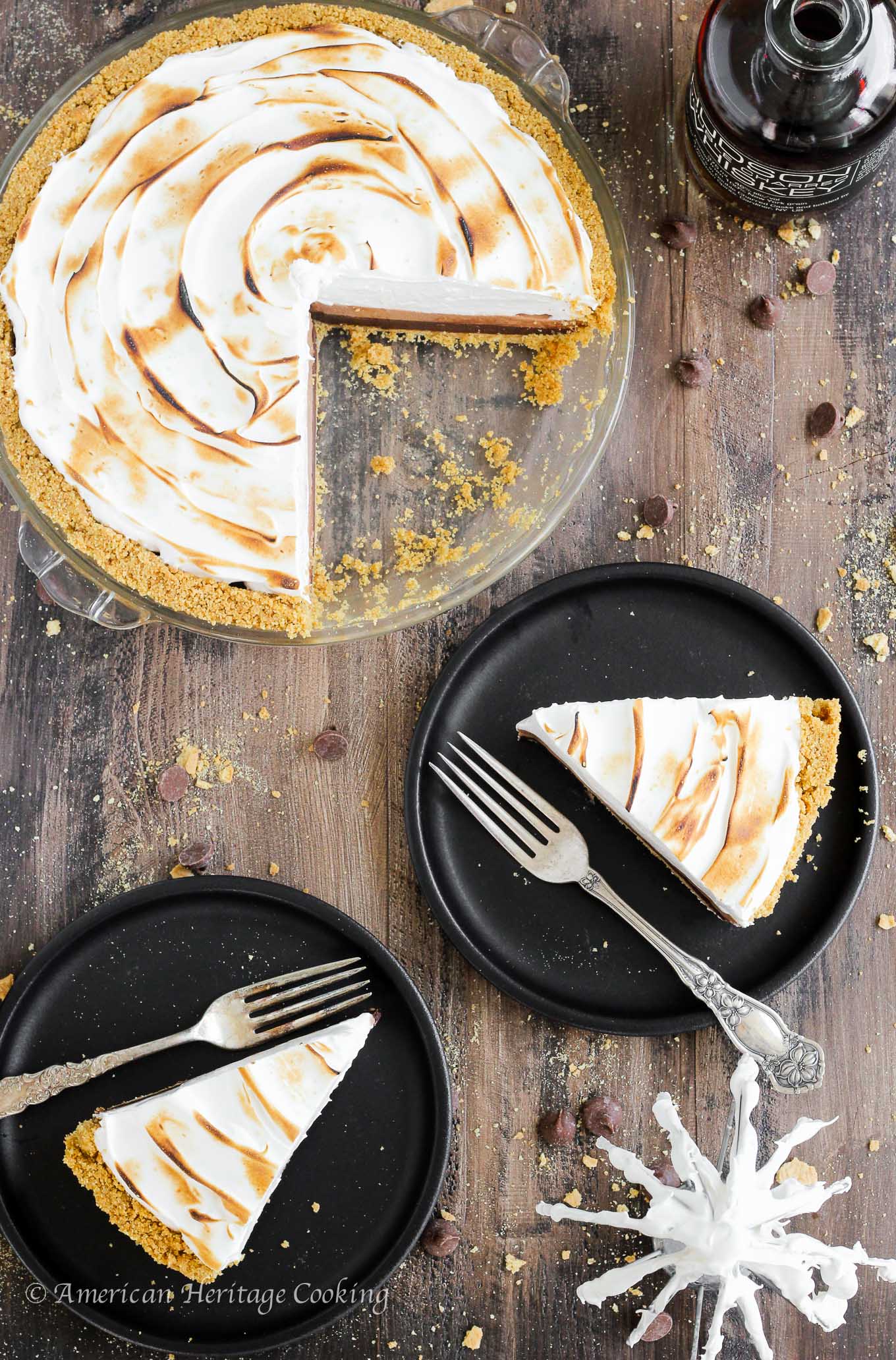 I should have called this pie "You've Got What I Need." It is my everything right now. I brought it to work, not because I wanted to share, but because if I didn't, I would have eaten it ALL.
ALL the PIE.
The usual suspects are all present and accounted for: graham crackers, chocolate and toasted marshmallow.
"Yeah, yeah, yeah," I can hear you saying now.
But it is how all the layers of flavors work together that will make your eyes roll back in your head and have you saying a different sort of "yeah".
Yeah, I went there.  It's that good.
Let me break this down for you. Just try to tell me that you aren't running for your kitchen at lightening speed by the end…mmmkay?
I started with a thick graham cracker crust because nobody wants a little, wimpy crust.
It is the textural and slightly salty contrast in this summer symphony.
Then I layered on an easy, but tipsy, whisky dark chocolate ganache. So smooth, so silky, so delightfully boozy!
The dark chocolate here is a must because it balances the sweetness of the milk chocolate and marshmallow. Trust peeps. Trust.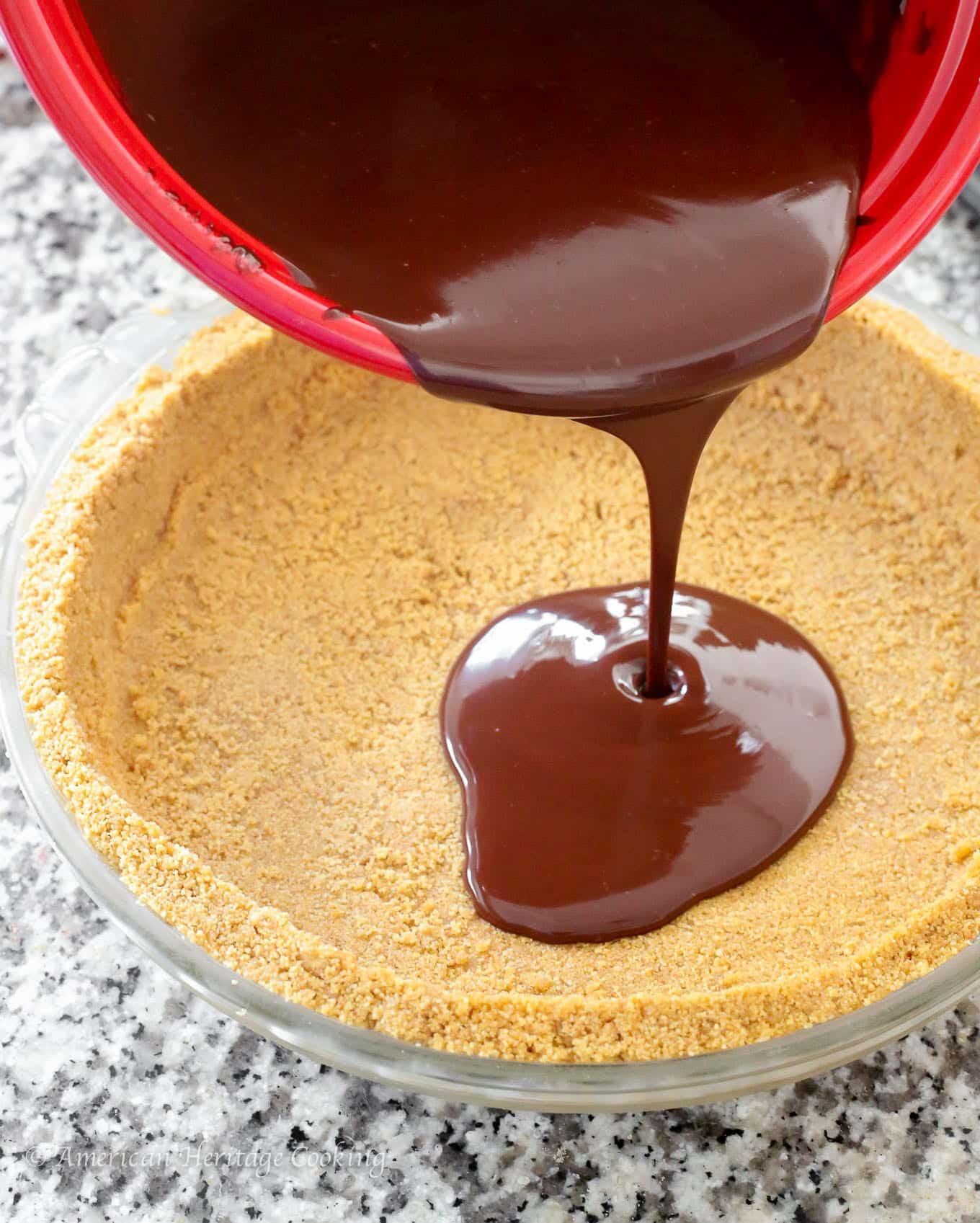 Next there is a fluffy, milk chocolate cream cheese mousse. Oh no she didn't.
Oh. Yes. I. did. It is the milk chocolate for your complete s'more experience, but the cream cheese adds just a hint of tang.
And to top it off there is a thick, luscious layer of toasted, homemade marshmallow fluff. Even straight from the fridge it's like a pillow of marshmallowy goodness. A pillow I tell you.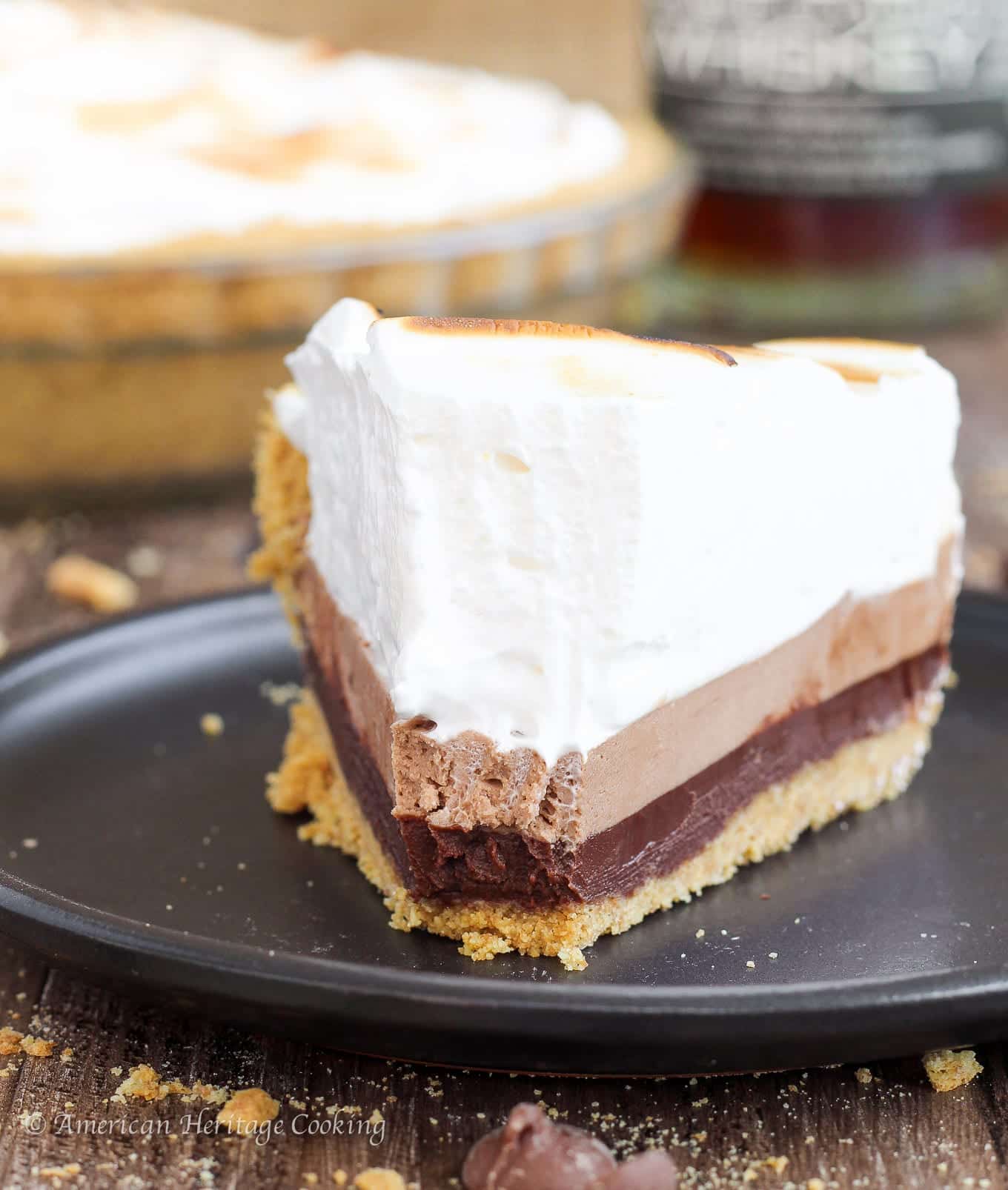 You get all of that in every bite.
Dreams do come true.