I told you this ice cream maker was going to be a problem. Here we are two days later and I have another ice cream post. I just couldn't wait to appropriately space it out. It's just too dang good! This Toasted Marshmallow Smores Ice Cream will absolutely rock your world!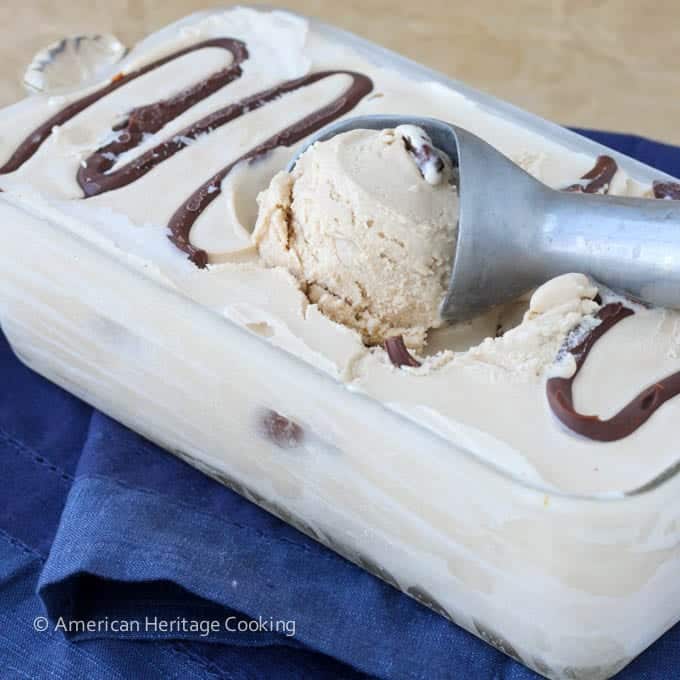 And, yes, I am fully aware that S'mores week was last week but I just couldn't get this ice cream made and photographed in time! It was going to be my Friday post but those sensational Toasted Marshmallow Golden Graham Smores Bars happened instead.
No regrets.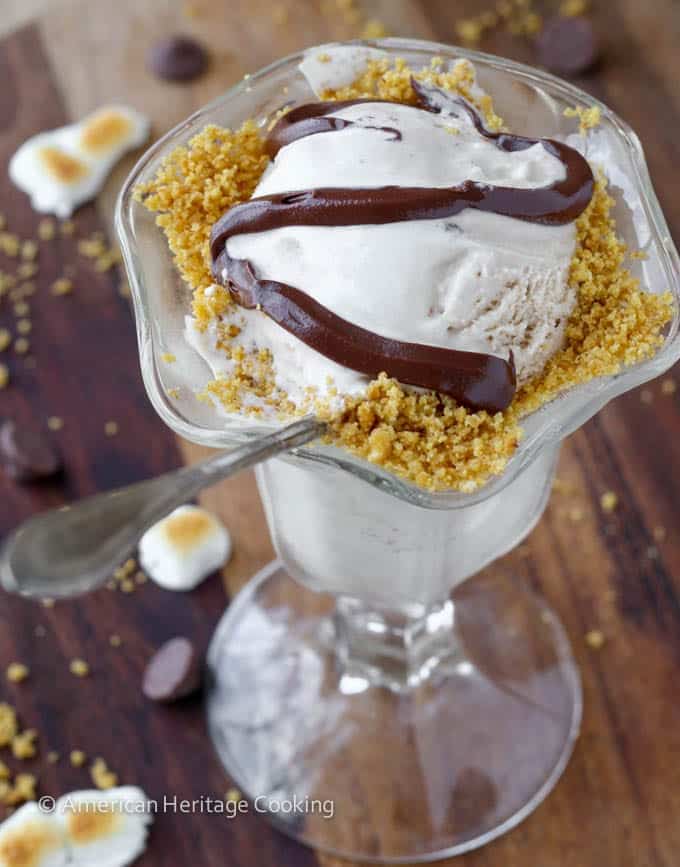 I incorporated toasted marshmallows and milk chocolate into the ice cream mixture, so that it is infused with toasted marshmallow flavor. I swirled in some Nocciolata and topped it with a savory graham cracker sand.