12 Days of Christmas Cookies
A beautiful, delicate oat cookie with hints of caramel and an irresistible crunch! Crispy and light as air, these cookies are sure to delight.
Anticipation.
Every year I anticipated the arrival of these Old Fashioned Oat Lace Cookies. One of my parents' friends would send a little tin filled with these delicate, crunchy, sweet cookies, and every year I would savor each and every one!
They are crispy and light as air with notes of homemade caramel!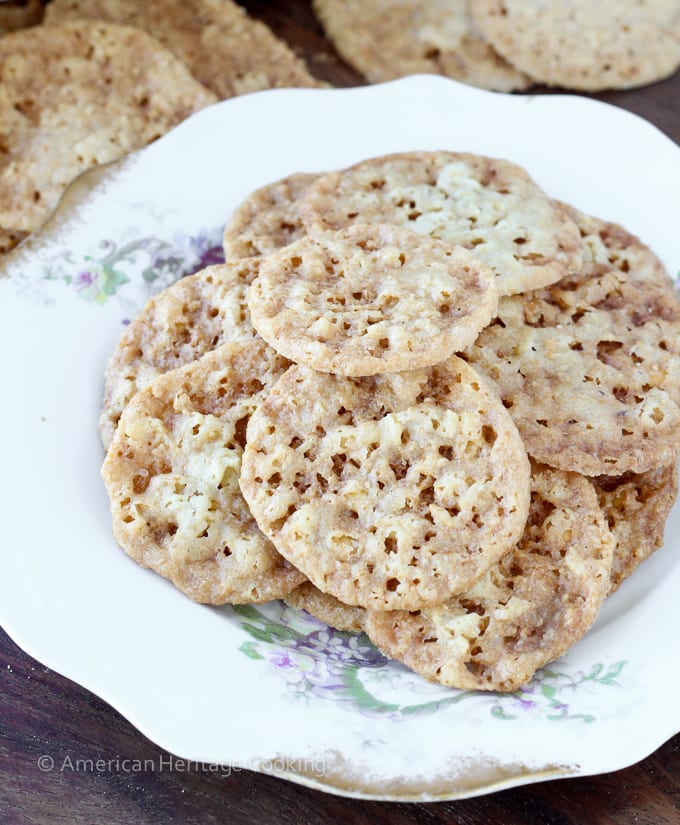 These Old Fashioned Oat Lace Cookies are more involved than they seem: The batter is easy to pull together but you drop it by the ½ teaspoon-full and then you have to watch them cook like a hawk! They will burn in 15 seconds.
I burned about half of my cookies. Slow on the uptake? Maybe.
Or maybe because I was trying to make these!