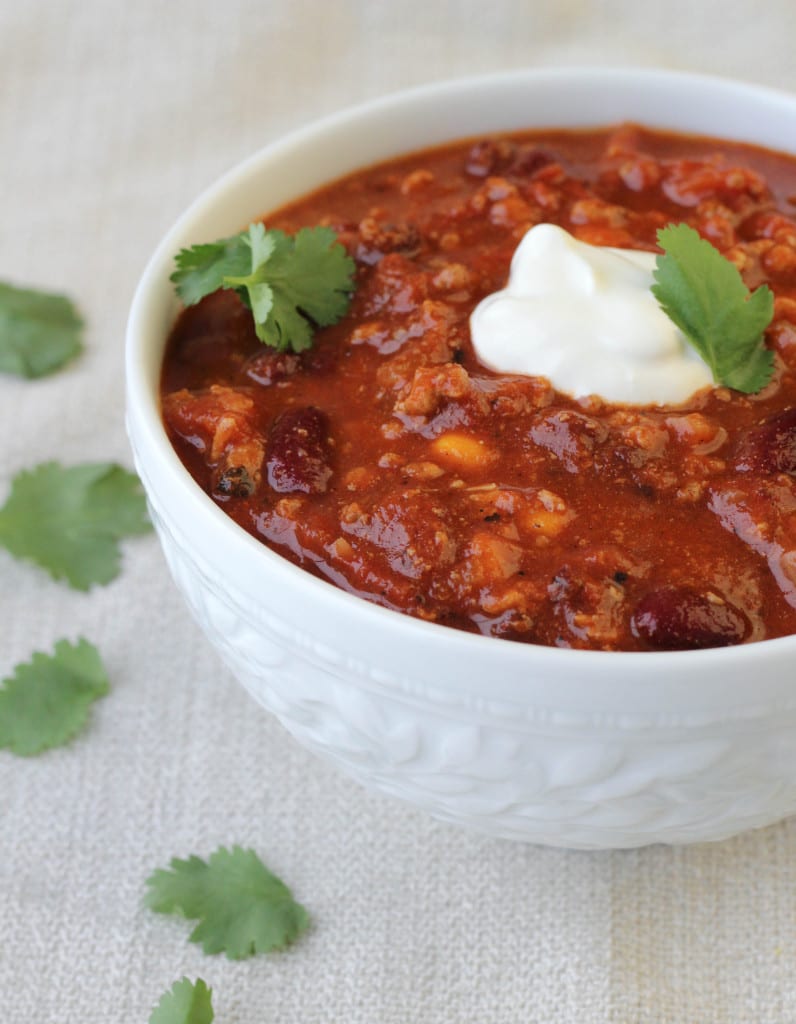 Here is the story of the birth of my new favorite chili: A few afternoons ago I got a serious craving for chili, which was compounded by a lack of a desire to go to the store. No problem. I always have the ingredients for my take on my Family Chili Recipe.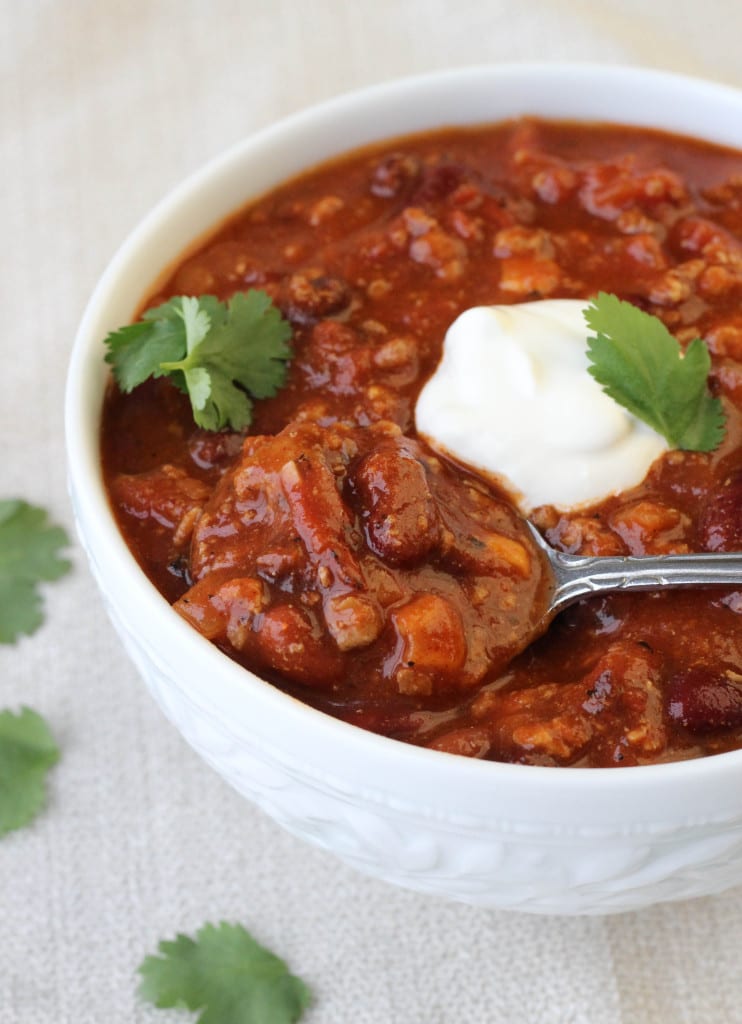 I cracked open the pathetically empty refrigerator and … what? No beer?! This couldn't be. A quality brown ale is the linchpin of my Family's Recipe.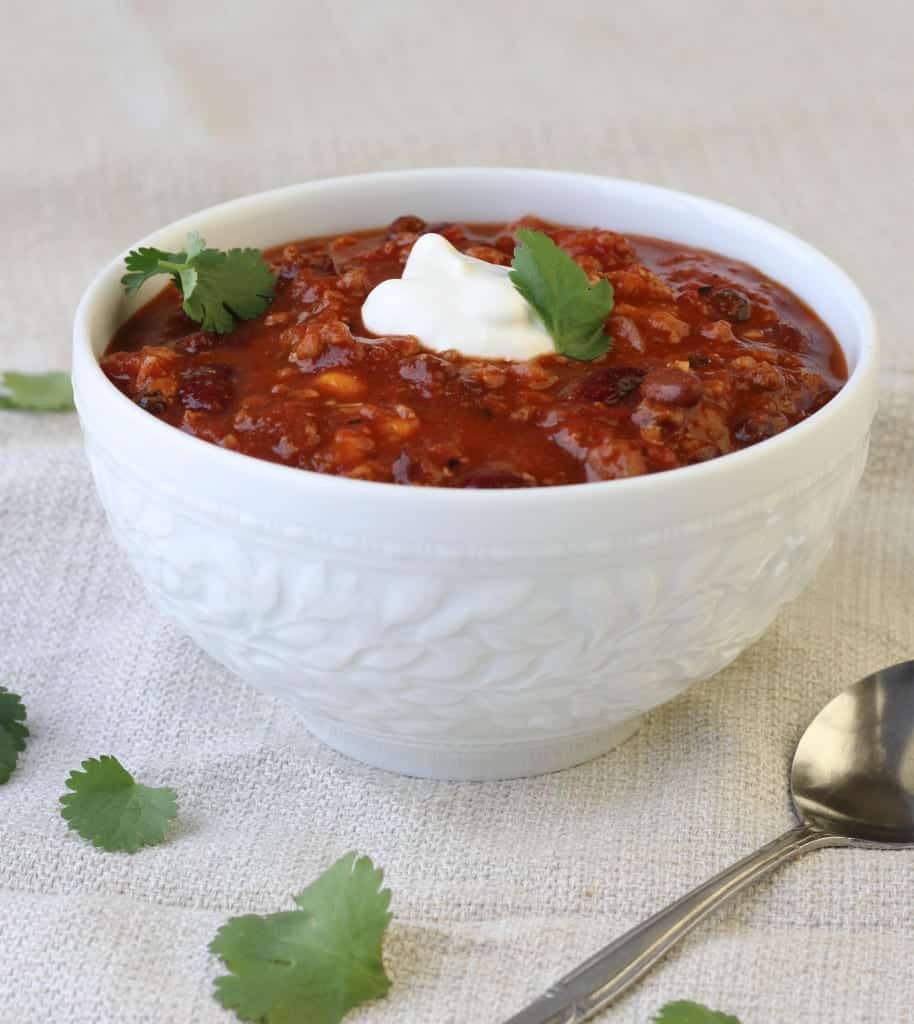 I scanned the kitchen for an adequate substitute and my gaze locked on the sherry bottle. The introduction of sherry opened the floodgates for new additions or tweaks to my old favorite, and Cilantro Sherry Chili was born.