Remember how I said #whycantidreamofsalads?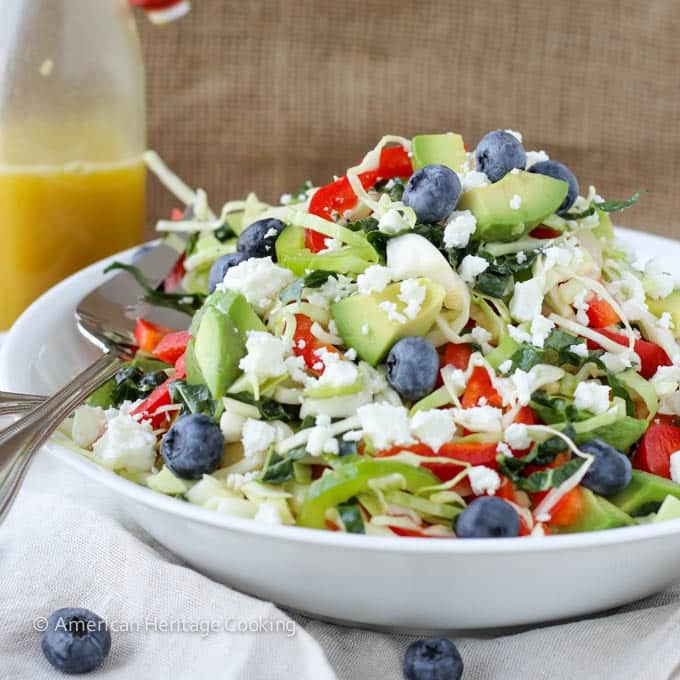 Well that was because I hadn't made the right salad! Today I bring you a dream-worthy salad! A healthy Kale and Cabbage Slaw Salad.
This is one of those obnoxiously healthy, yet strangely delicious, salads that people would pay $20 for in California.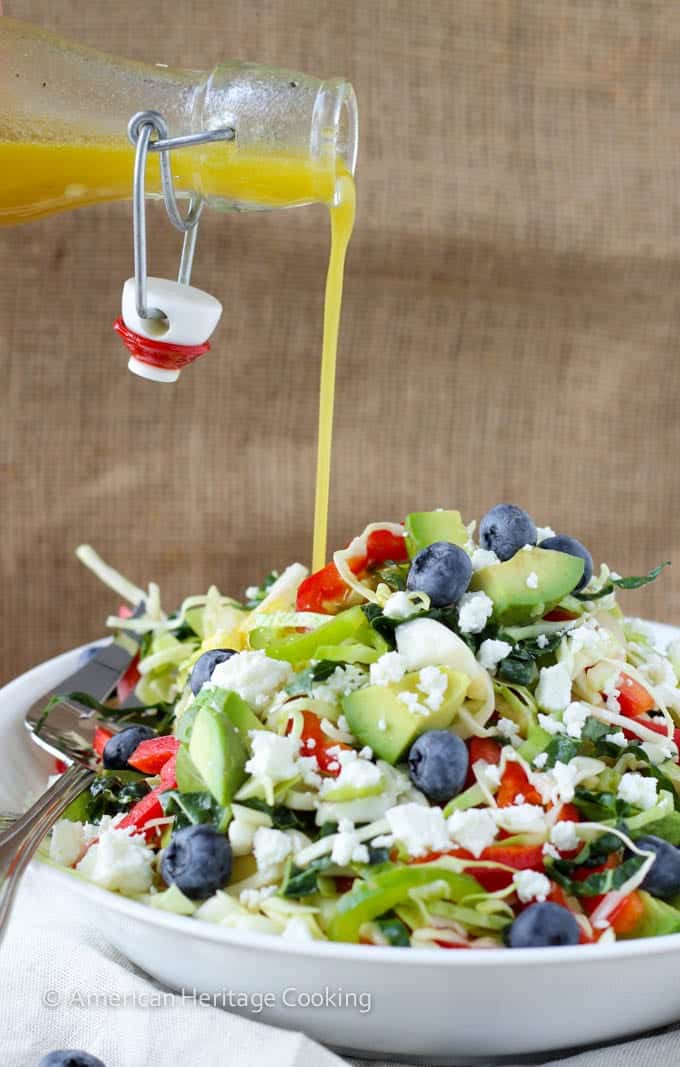 And unlike all my other salads, it's 100% raw, 100% paleo, 100% vegetarian and 100% vegan if you take out the cheese. But don't take out the cheese, please! Feta: I heart you.
The blend of different textures is wonderfully satisfying: the crunch of the cabbage; the smooth creaminess of the avocado; the bursts of sweet from the blueberries and the soft tang of the goat's milk feta. All tossed in a light champagne vinaigrette. It's fabulous!
I originally served this as a side dish with pork chops when my husband was last in town. I cobbled it together out of a lack of all other vegetables, and I was pretty sure that he was going to complain about it.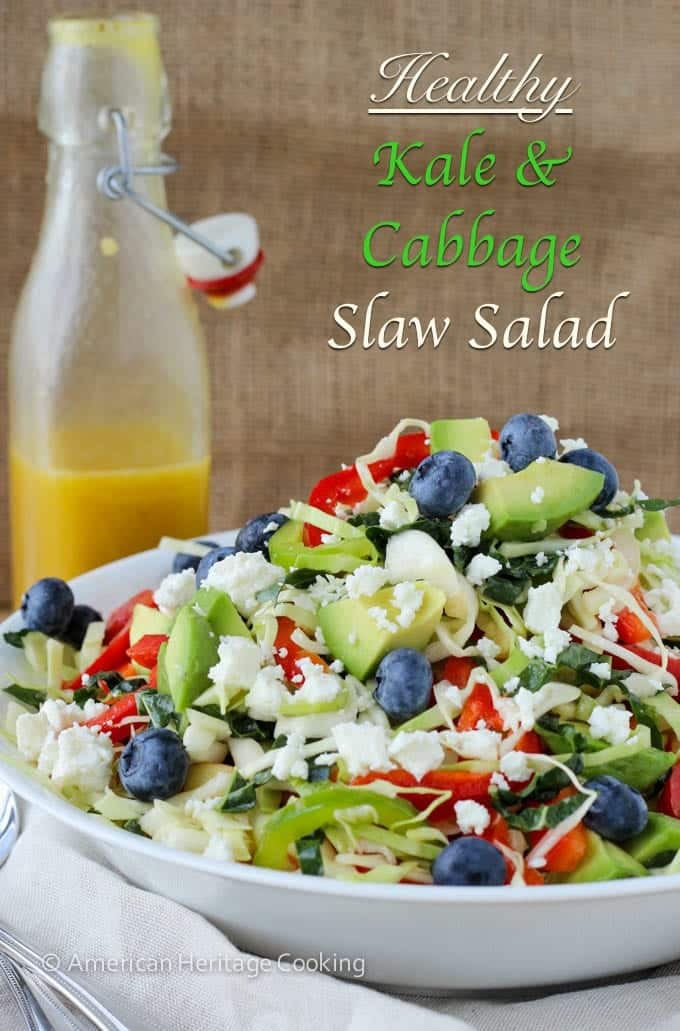 But he didn't…
And then the next day he ate it again…
And then the day after that he said, "Is there no more slaw?" and he looked so sad I almost died.