This Quinoa Kale Power Bowl is packed with vitamins, minerals, healthy fats and filling protein!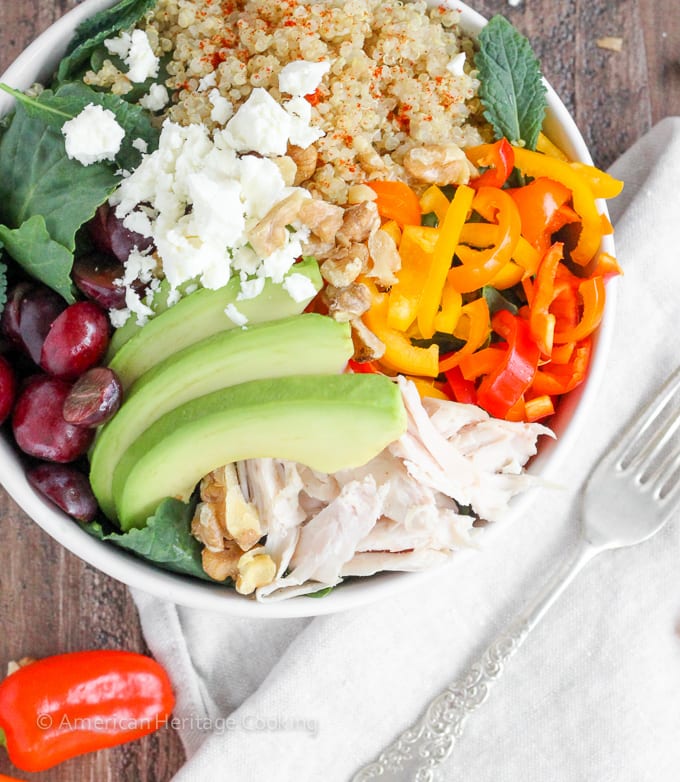 Oh hey! Culinary school has taken over my life the past few weeks, but I'll fill you in on that at another time. Today, today is about food!!! More specifically filling, healthy food!
Even I cannot live on bread alone. Yes, I can. But it's best if I don't!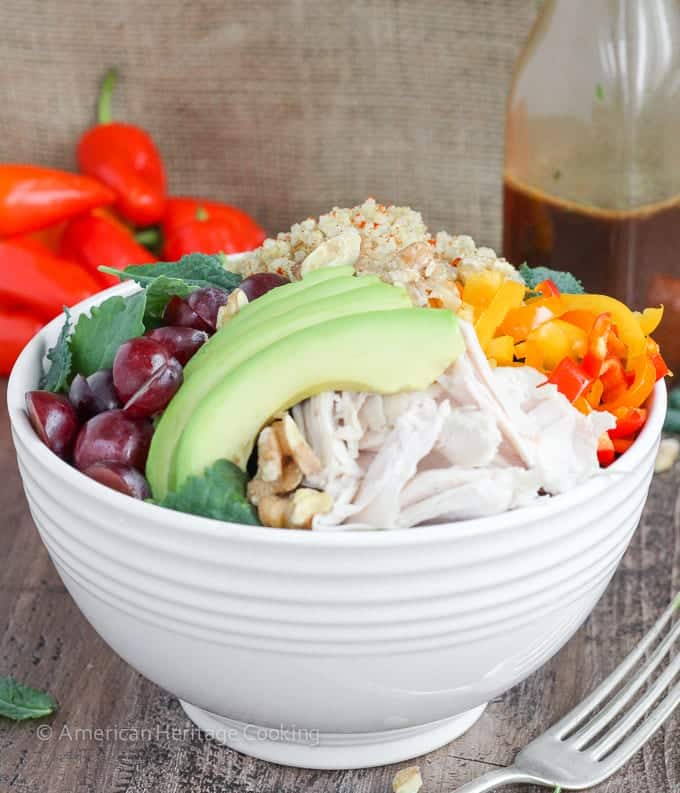 You know the ubiquitous Power Bowl that has popped up at every food establishment? The one that has a sprinkle of quinoa, a few leaves of kale and a whole lot of filler; and yet somehow they still justify charging $15 for it?
The first week of school I traded some fudge brownies for one such salad (Best trade ever, by the way!) and I decided for free it was awesome but for $15 I could do so much better!
This is my version. It's packed full of healthy, fresh vegetables, filling protein and just a hint of sweet from the grapes. It's just how I do.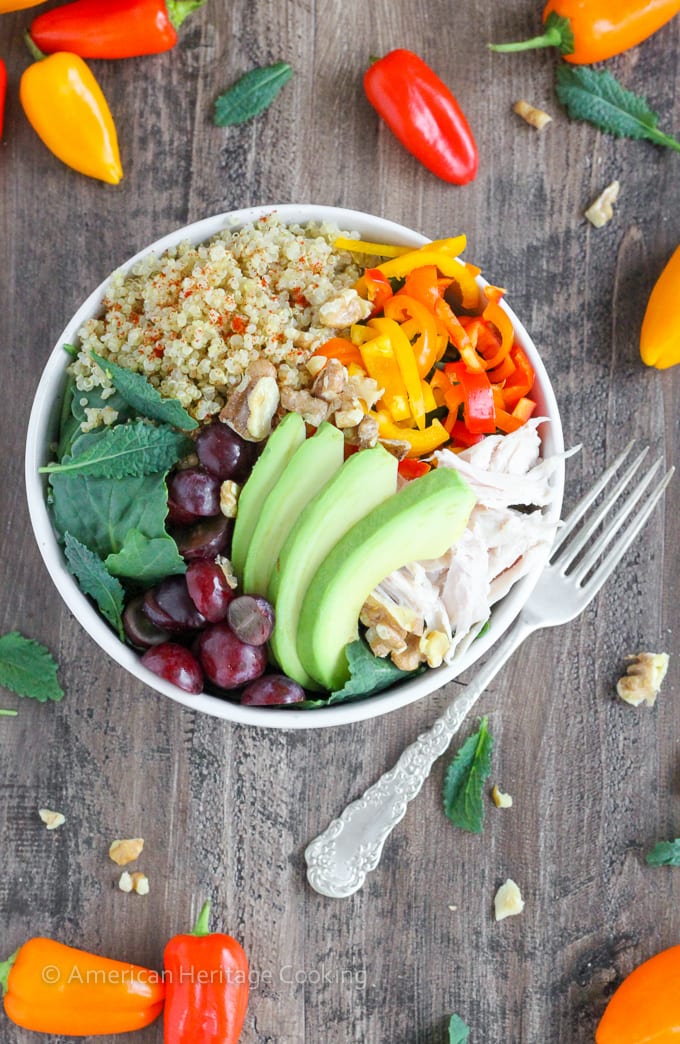 Triple protein from the quinoa, turkey and feta; healthy and filling fat from the avocado; and vitamins and minerals from the kale, peppers and grapes! It is seriously packed to the max with healthful fresh ingredients.