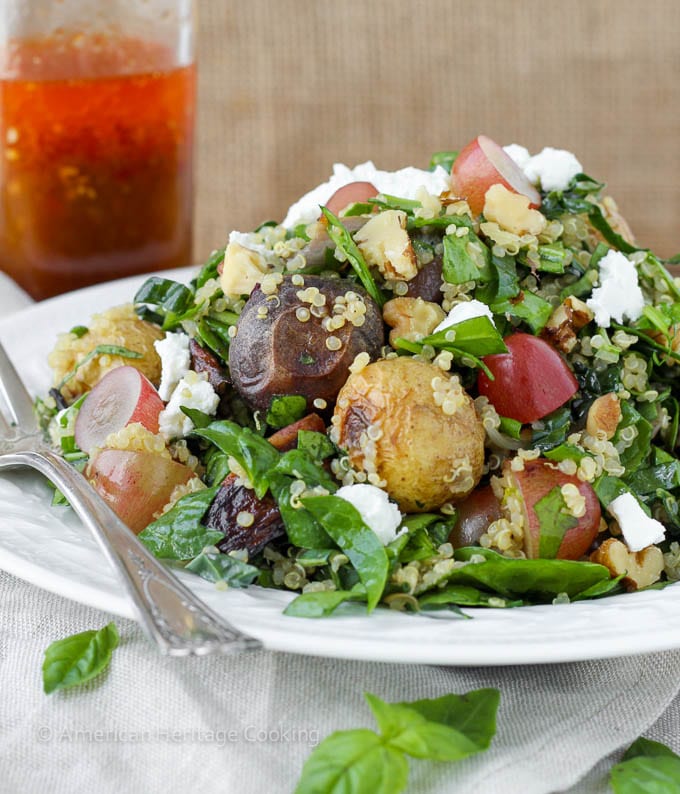 It's no secret that I could live off of cupcakes and salad. Salad and cupcakes.
I should probably just rename my blog "Cupcakes & Salad".
My tagline could be "Eating salad to save room for more cupcakes!"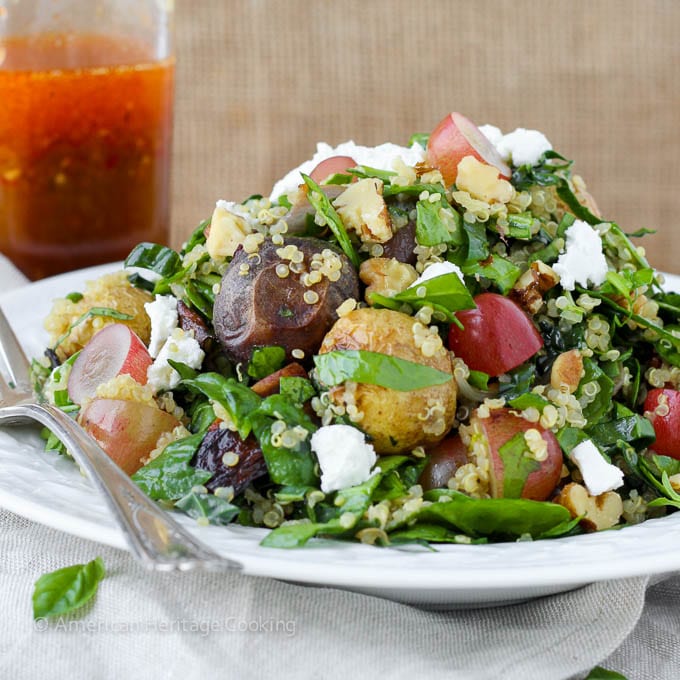 But that would be a lie, because I LOVE salad.
The salad can be cold or warm with roasted vegetables. I don't play favorites, but I do flit from obsession to obsession like a butterfly.
And like every other salad I've ever posted on AHC, I have eaten this quinoa roasted vegetable chopped salad (or some variation thereof) everyday for about a month. Creature of habit.
I LOVE roasted vegetables. Especially sweet potatoes, baby potatoes and onions. And when you toss all those roasted vegetables in with chopped kale and spinach and a healthy dose of quinoa, you have a winning combination.