We are celebrating the last vestiges of summer with this decadent, no-bake Peanut Butter Reeses Ice Cream pie in a Nutter Butter crust.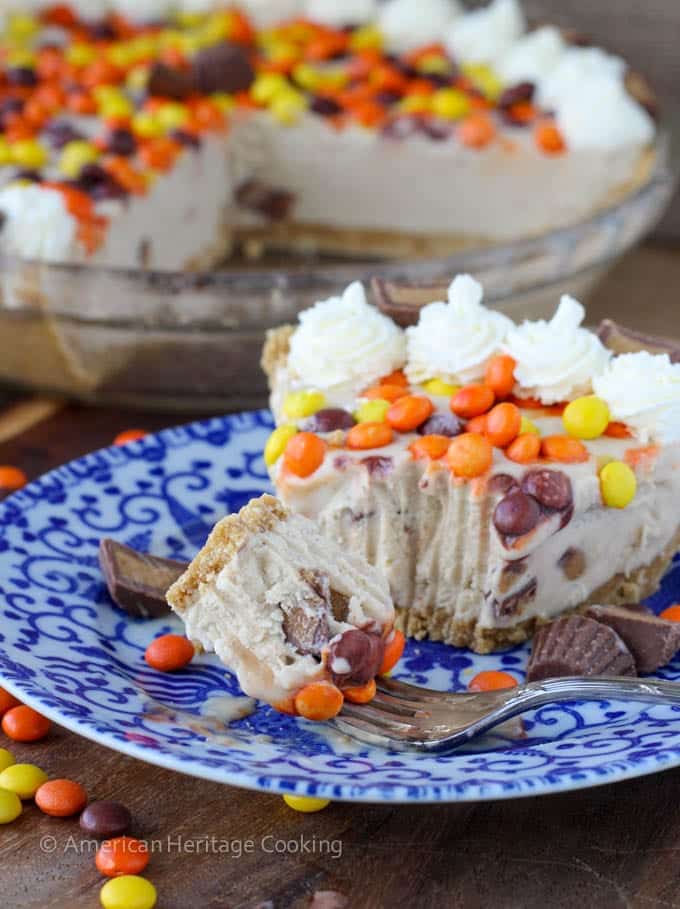 This pie.
It will be my diet's downfall.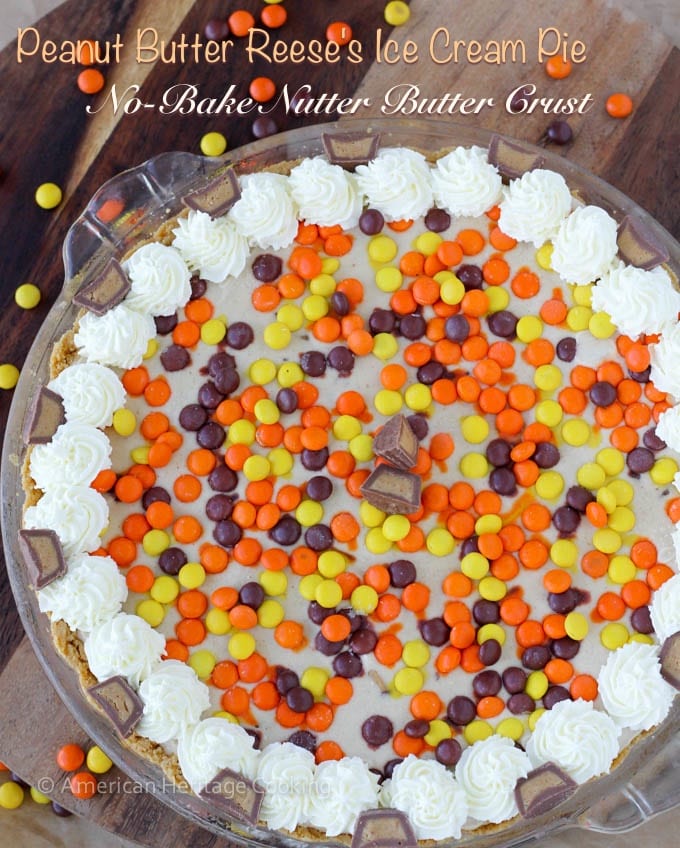 I don't really like the word "dieting" but all that ice cream recently has lingered a bit too long on my hips. My version of dieting is curbing my sweet intake, curbing my cheese intake (mmm cheese), and reducing my portions. Easy right?
Unfortunately just because I am not supposed to be eating desserts doesn't mean I don't get yummy, sweet vision in my head that I just have to make. Like this pie.
#whycantidreamofsalads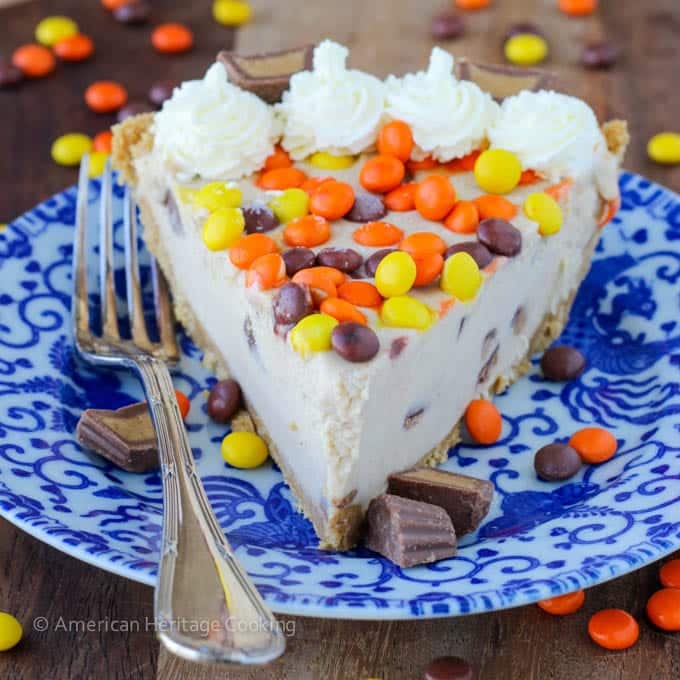 I had 5 egg yolks left from my last batch of Swiss Meringue Buttercream, which could only mean one thing, ICE CREAM!! I don't like to play favorites but right now this peanut butter custard ice cream with Reese's throughout is my favorite!