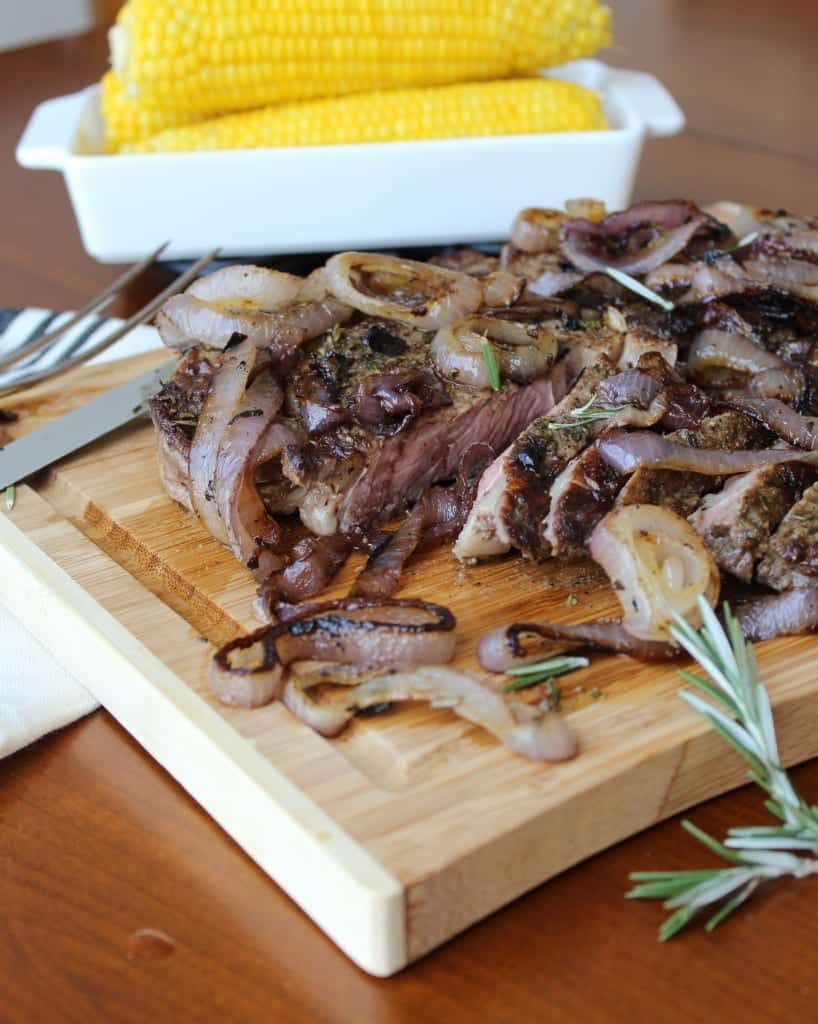 I am going to share with you my deepest culinary secret: I do not feel comfortable grilling. I never know how hot it is or how to time anything. I understand the kitchen. I know how to time each part of the meal with the precision of a synchronized swimmer, but throw me outside with a grill and I feel bewildered and lost.
The grill was always my Dad's territory. He ran his charcoal grill like a pro: every steak perfectly cooked, every chicken breast was juicy and moist and each burger cooked exactly how you liked it. Every. Single. Time. I would peer over his shoulder as he showed me how to stack the charcoal just so and how to tell when it was the perfect temperature. As my Dad threw on the meat, I would wander back inside to the safety and comfort of the kitchen with my eyes wide-open in wonder. It all seemed like magic to me!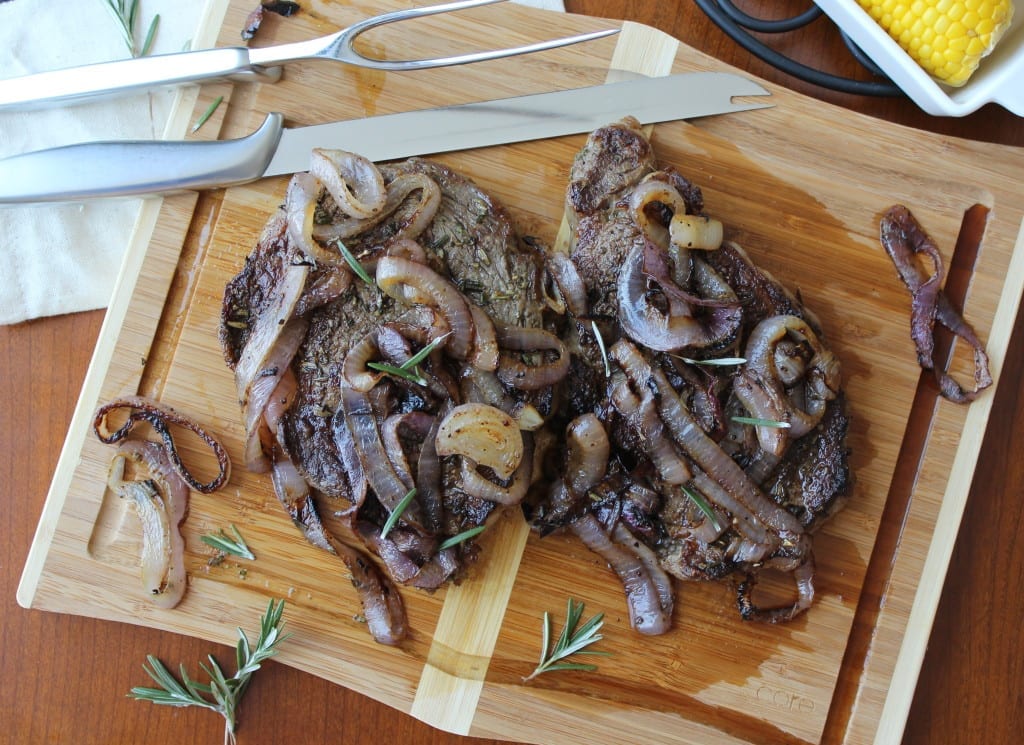 When I saw this article in Fine Cooking Feb/March 2013 about how to use your broiler to the same effect, I couldn't wait to try it out! It seemed like the perfect recipe to spotlight my Dad for Father's Day. This Rosemary Rubbed Rib-eye with Charred Red Onions is mouth wateringly good. There is the perfect amount of rub on the outside of the steak to highlight, not mask, it's beautiful flavor. And the onions! Oh the onions! After the rave reviews from my fiancé, I scampered back to the kitchen and made more onions for the leftovers.