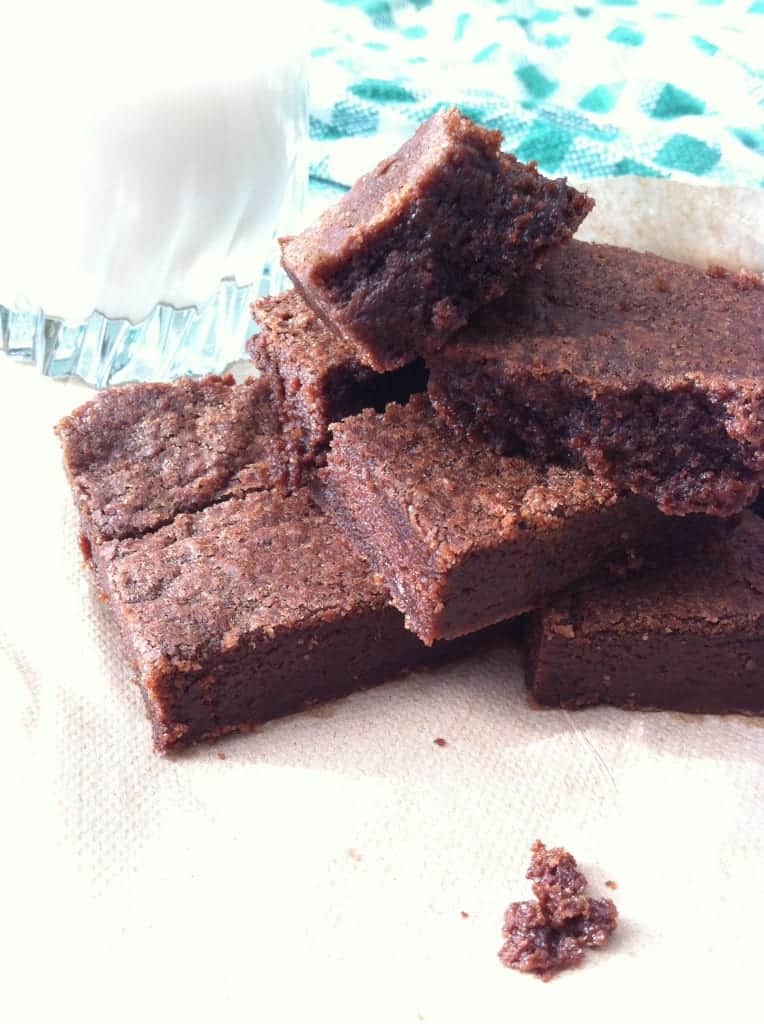 These are not your average cakey, box-mix brownies. While those brownies have a certain charm, these are a chocoholic's dream!
I just need to take a moment to rave about these brownies. They are dense, chocolatey, chewy, and rich with a perfect crispy exterior. Arguably the best thing is that they are just as easy as the box-mix variety. I actually made these twice this weekend because…because…okay, you caught me. I only made them twice because I loved them that much and who said brownies aren't on the pre-wedding diet?
This brownie recipe is from the American Woman's Cookbook. One of the hardest things about cooking from old cookbooks is figuring out the portioning. Rarely (read: never) do the authors give you directions about how many or how much a certain recipe makes. Does it make 6 or 16 muffins? Do I use an 8×8 or an 8×12 baking dish? This takes a certain amount of trial and error. Mostly error.