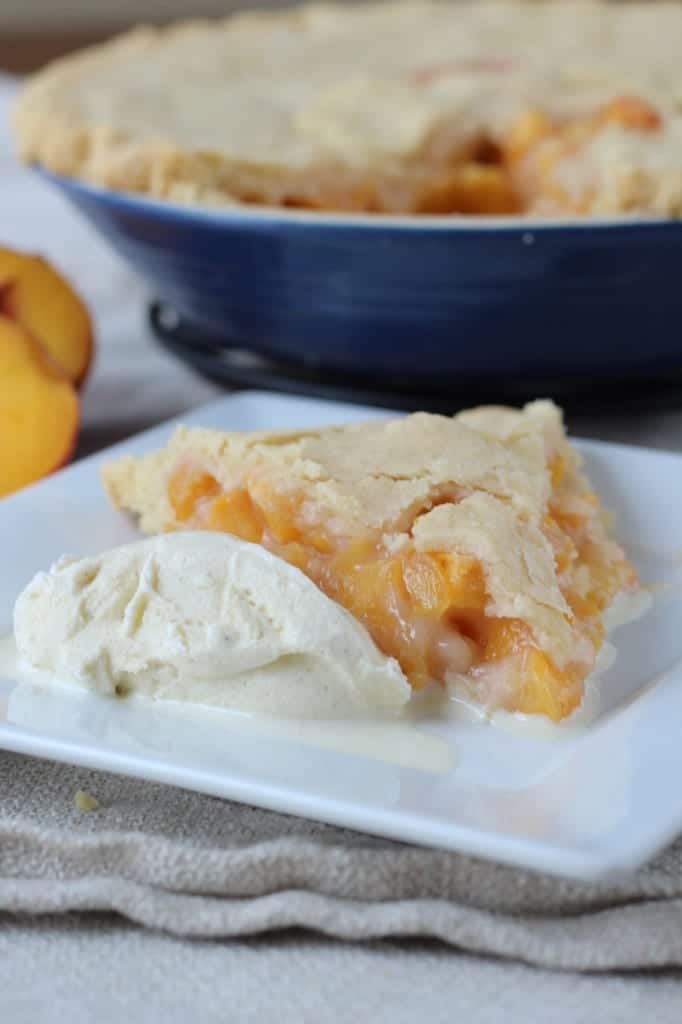 There are a few things in this world that I cannot resist. Peach Pies and kittens are two of them! My fiancé brought home a stray kitten several weeks ago. The kitten had been hanging outside of one of his rental properties and he seemed sweet and hungry, so we brought him to the Vet, and then took him home with a clean bill of heath.
This would all be perfectly fine except I already have a cat. I can't believe I haven't told you about her! She's adorable! Her name is Mini (short for Mignonette, if you're curious) because she used to look like a perma-kitten.
But Mini's a little on the pudgy side now, so we thought a spunky new kitten might be just the ticket. Or not…
Fortunately the Old-Fashioned Peach Pie worked out better than the new kitten. The crust was flaky and the pie filling was perfectly sweetened. I used an heritage recipe from One Big Table by Molly O'Neill. The Peach Pie recipe is from Coletta Boan in Winston-Salem, North Carolina where I went to university. I loved that the filling was cohesive but the added flour did not make for the prettiest thickener.