Crispy roasted honey Brussels sprouts and leaks are tossed with wild rice, kale, feta cheese and a honey orange dressing for the perfect side dish or meal!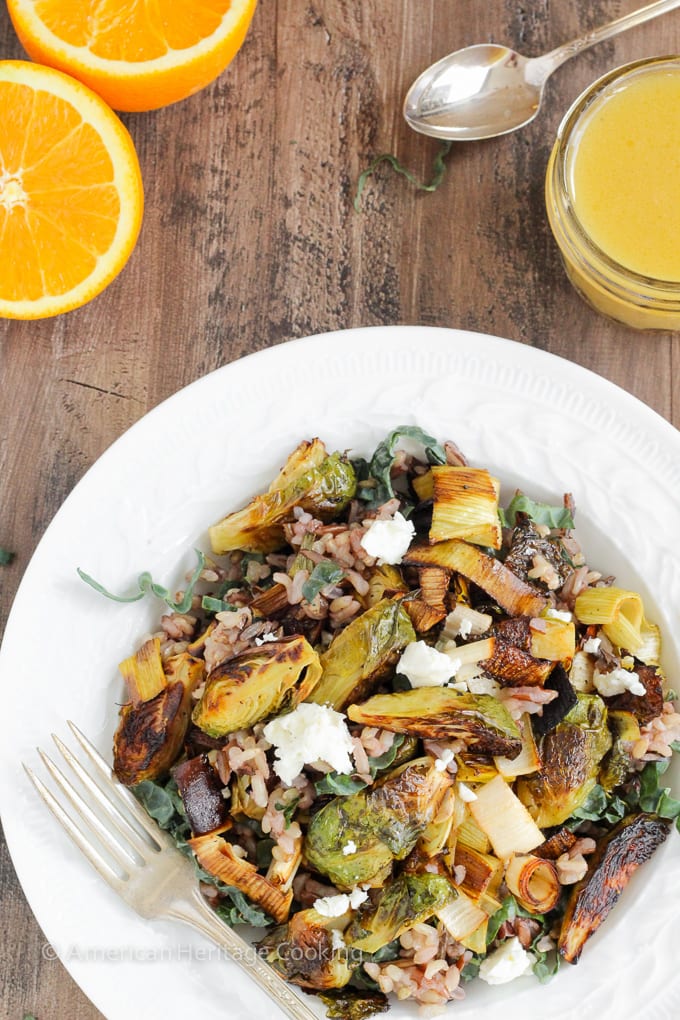 These roasted Brussels sprouts and leeks are my everything right now.
I can eat an entire pan without blinking.
The crispy pieces of honey leek and Brussels sprouts are like candy to me. A salty, sweet addicting candy.
And I don't even like Brussels sprouts.
The sad thing is that I am not exaggerating. I have to put away the extra roasted veggies or I will eat each and every last one, and then I will have no lunch for the next day.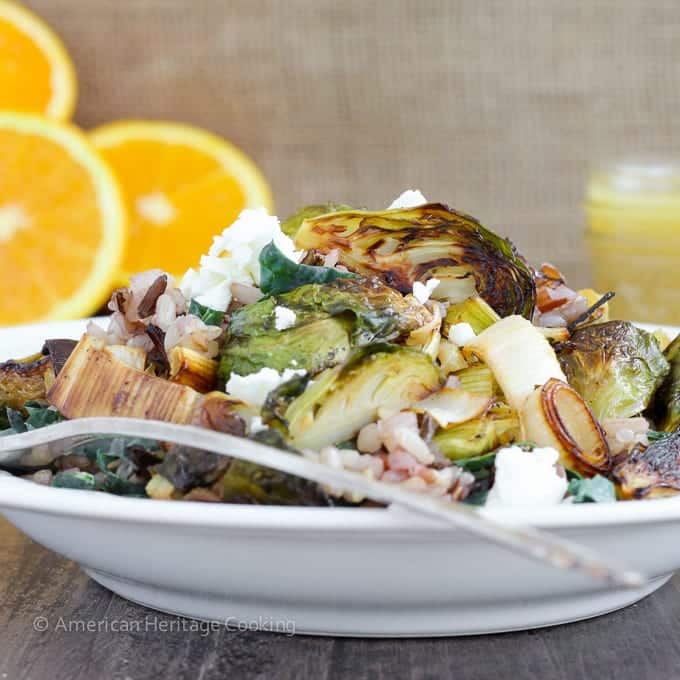 This is such an easy side dish or, if you add a layer of spinach, shredded raw cabbage, and my favorite 10-minute chicken, it becomes the most fabulous salad! And I should know…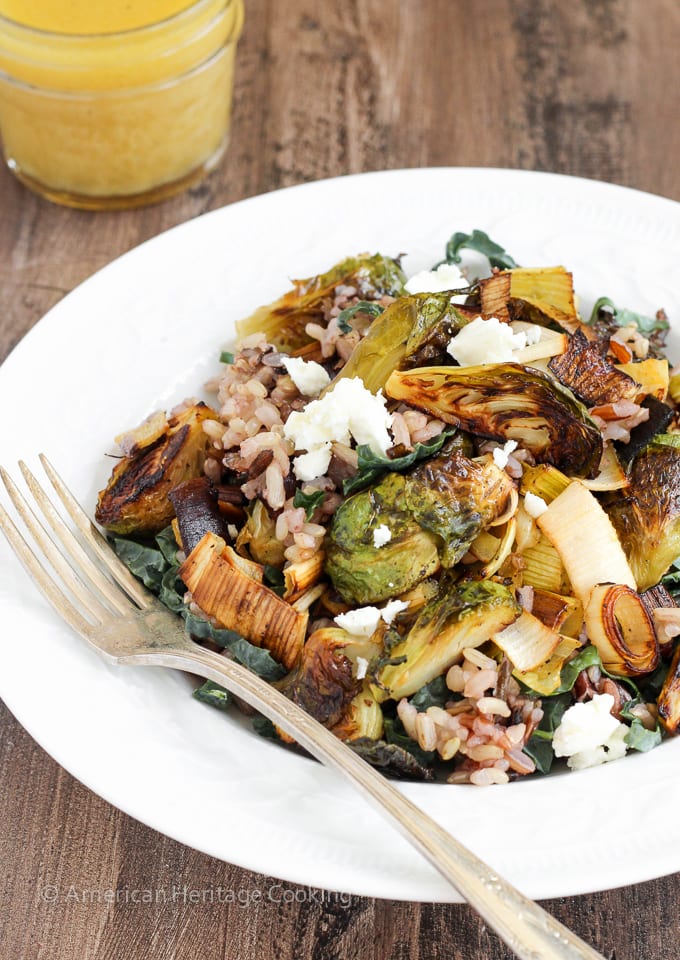 Because I've been eating this on repeat for several weeks now! I may have learned how to make unimaginable things out of sugar, but I still eat the same thing everyday for months on end. A tigress cannot change her stripes.