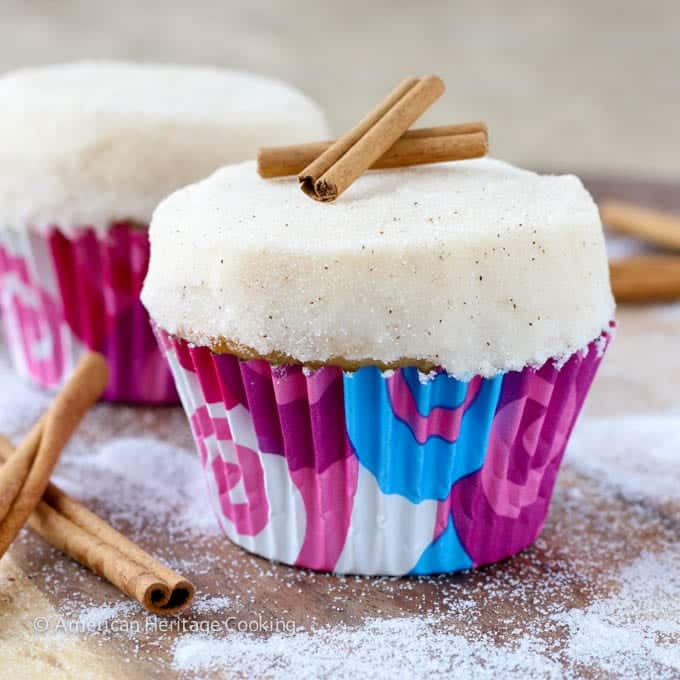 It's the weekend! And that calls for cupcakes! Copycat Sprinkles Triple Cinnamon Cupcakes to be precise. These beauties have a lightly spiced, moist buttermilk cake with a cinnamon cream cheese icing that you will want to eat straight out of the bowl with a spoon!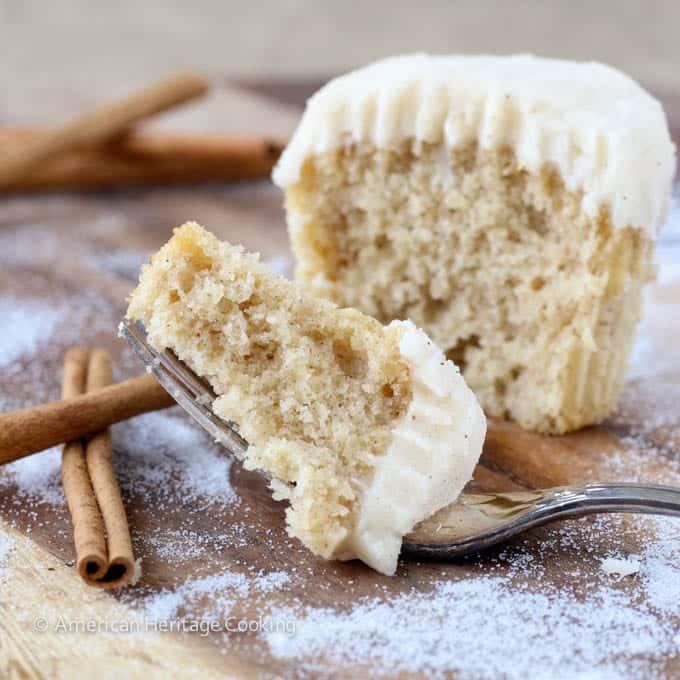 I love Sprinkles Cupcakes. I'm not going to bore you again with my Sprinkles Cupcake Obsession, but the infatuation continues. My Husband and I always get three different flavors and then split them, because that way it's like we each only ate 1.5 cupcakes. Which doesn't sound so bad, right? It's practically like we're on a diet.
The two flavors that we get every single time, without fail, are Vanilla and Triple Cinnamon. They are non-negotiable. The third is a toss up.
This copycat madness all started with my Copycat Sprinkles Vanilla Cupcake, which was, arguably, better than the original. Then I just couldn't help myself from trying to replicate the Triple Cinnamon Cupcakes, and they are a show stopper!