12 Days of Christmas Cookies!
It's here! It's officially Christmas Cookie Season and I am kicking off my annual 12 Days of Christmas Cookies with these incredible Cranberry Cinnamon Jam Bars!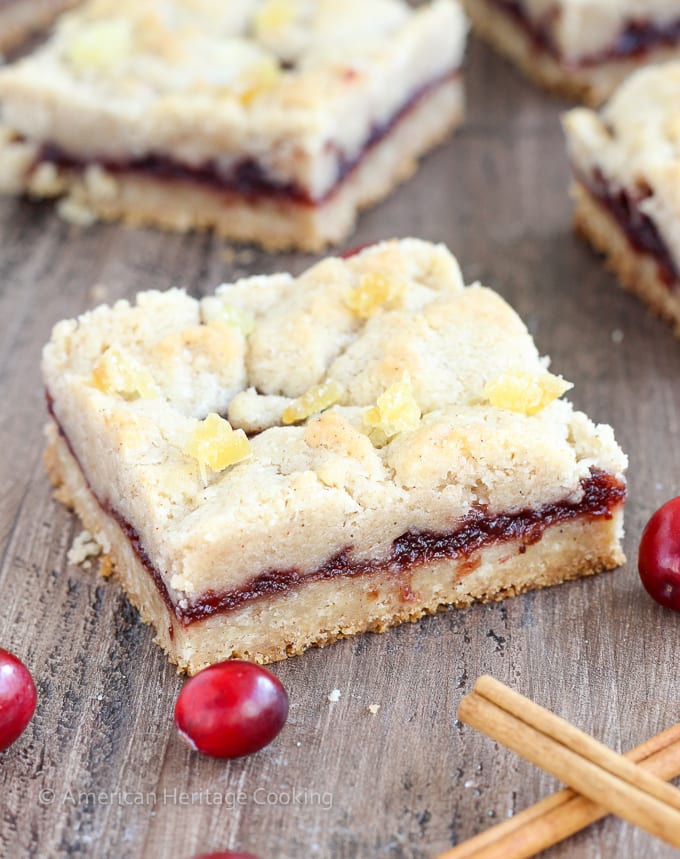 There are few homemade desserts easier than jam bars and these Cranberry Cinnamon Jam Bars are not only easy they pack serious holiday flavor! The cinnamon streusel doubles as both the top and bottom crusts with a gooey, spiced cranberry filling in between.
The spiced cranberry jam that is just a little bit tart pairs perfectly with the soft, buttery, cinnamon streusel on the top and the bottom of these bars. They are sensational!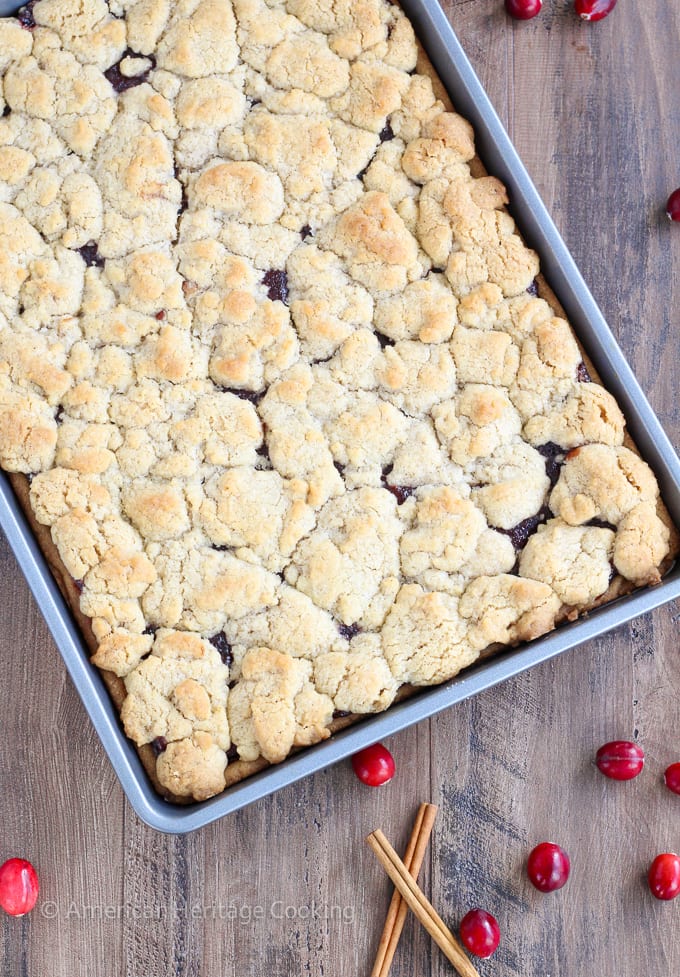 I wanted to use Christmas jam in these bars but I could not find it for the life of me. Stores must've hidden it with the candied lemon peel. Jerks.
Everything I found was more like a cranberry chutney and less like a jam, so I pureed the jams, added some sugar and cooked it until it thickened slightly. Perfect. I chose a jam that had some orange juice and spices in it to round out the flavor profile.
You do you.
Or you could make your own. Pureeing this one would be nothing short of amazing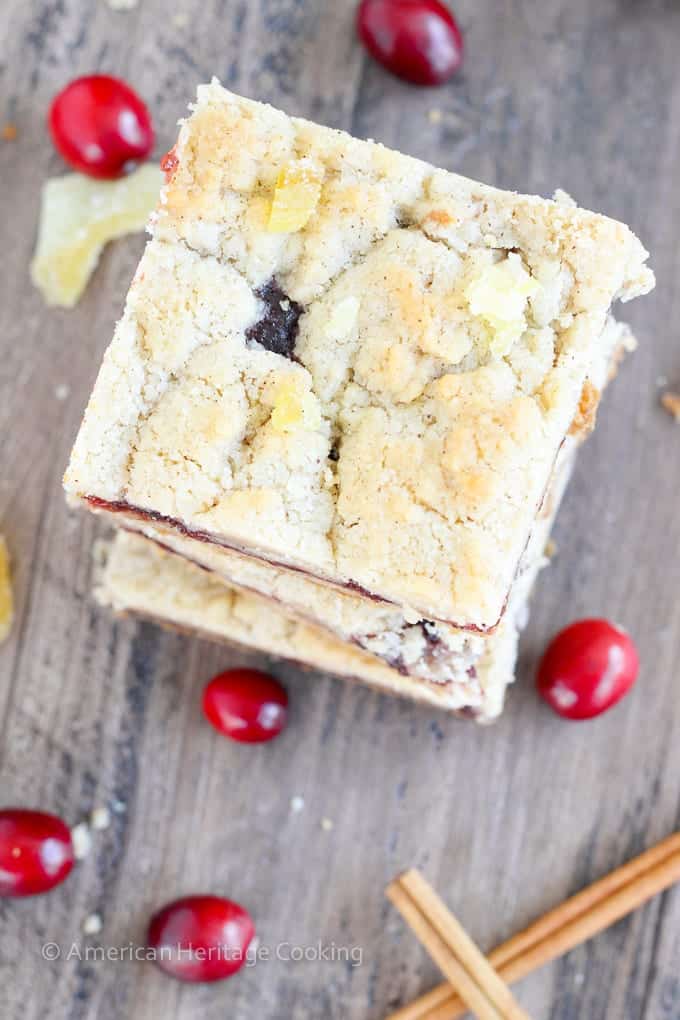 Good news holiday bakers! These bars actually improved overnight. They became a bit softer and the flavors more prominent. So go on – make them ahead of time and kick back and relax until your guests arrive!

These easy bars are perfect for company, cookie exchanges, holiday gifts, or traveling to family. Love that.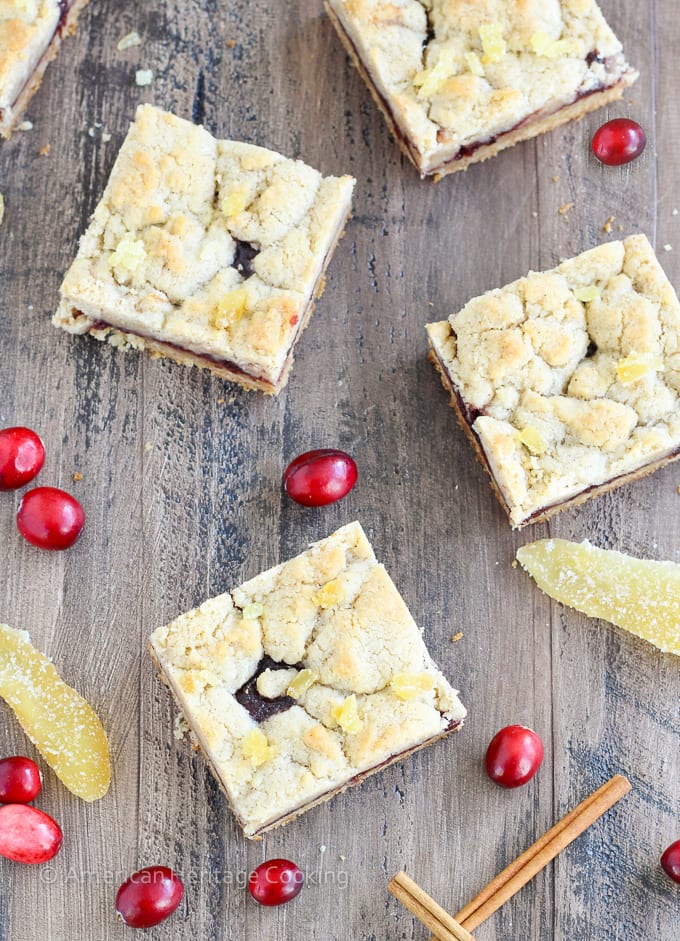 And just to add a little something extra, I minced some candied ginger (which I did NOT candy myself. Thank you.) and sprinkled it on top after baking. Next time I'll sprinkle it right after it comes out of the oven so that they stay put! I ended up with a big pile of candied ginger in my Rubbermade container long after the cookies were gone. Sad. So much flavor left behind.