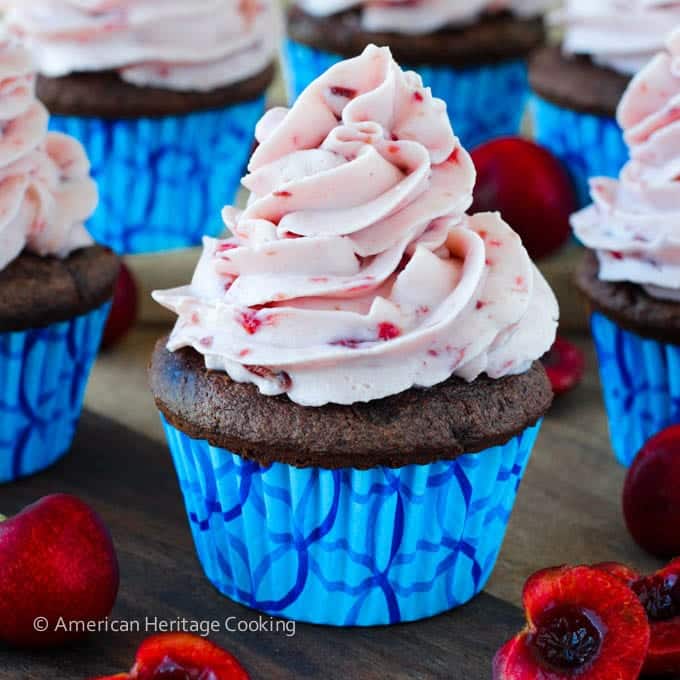 Today we are celebrating Lindsay's, from Life Love and Sugar, 2 year blogiversary with a KitchenAid Mixer Giveaway and the most amazing Double Chocolate Cupcakes with Cherry Mascarpone Frosting! Because what would a celebration be without cake?
I planned to surprise Lindsay with some of these yummy Double Chocolate Cupcakes this week. I said "planned" because on my way back to the kitchen after the photo shoot, my cat darted under my feet and I tipped the rack just enough for all of my beautiful cupcakes to slide onto the floor. Each. And. Every. One. It's so cliche I'm mortified even telling you.
I almost cried.
Because these cupcakes were insanely delicious! And because Lindsay would have loved them.
But it's all good because you will love them!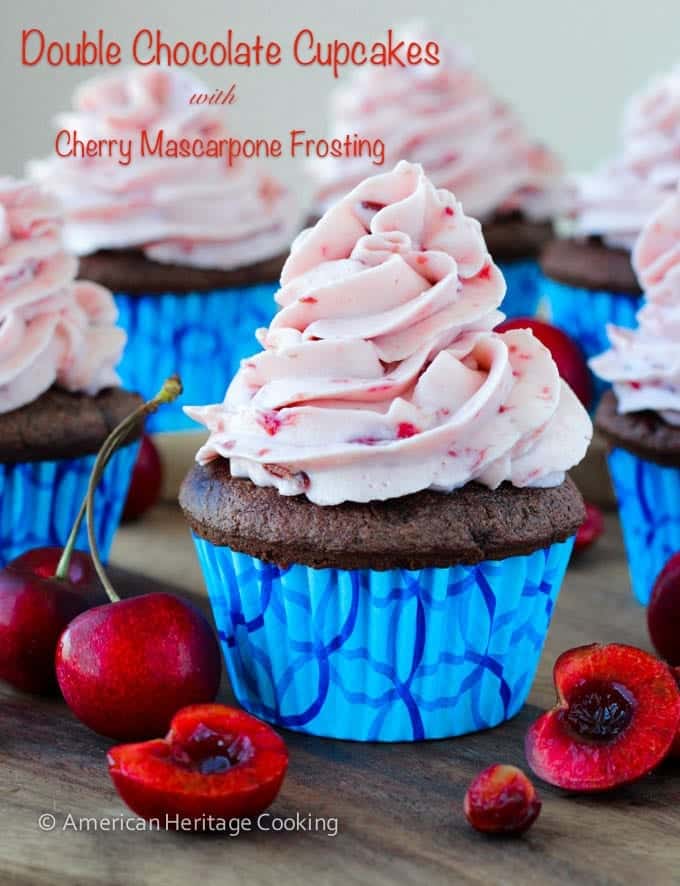 You will love the rich, deep chocolate flavor in these cupcakes. The rich flavor comes from a combination of cocoa powder and melted bittersweet chocolate. They are a chocolate lover's dream! The chocolate lingers on your palate tantalizing you to take another bite.
The sour cream chocolate cake is dense and moist but still has a delicate crumb. It almost tastes like chocolate fudge in cake form. (If you can even imagine that!)