This Deviled Egg Salad Sandwich has all the flavors of deviled eggs on a toasted ciabatta roll! The perfect easy lunch or dinner!

Deviled eggs remind me of Easter.
They also remind me of my Great-Grandmother RoRo (you remember RoRo, right?).
This is just a hunch, but I am guessing that RoRo probably served deviled eggs after church on Easter.
It should also be noted that, at the time, I thought deviled eggs were the work of the Devil. We can forgive me because I was young and just didn't appreciate the delectable combination of eggs, sweet relish and paprika!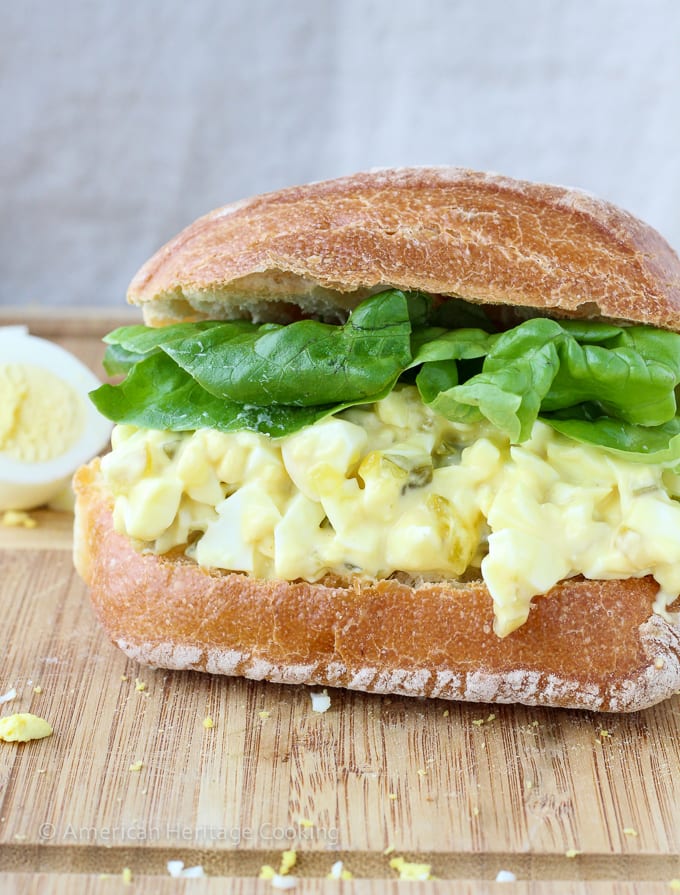 This Deviled Egg Salad Sandwich has everything you love about the addicting deviled eggs of your youth all wrapped up in a toasted ciabatta roll sandwich. It's fabulous, really.
And like everything fabulous, this little sandwich has a back-story…