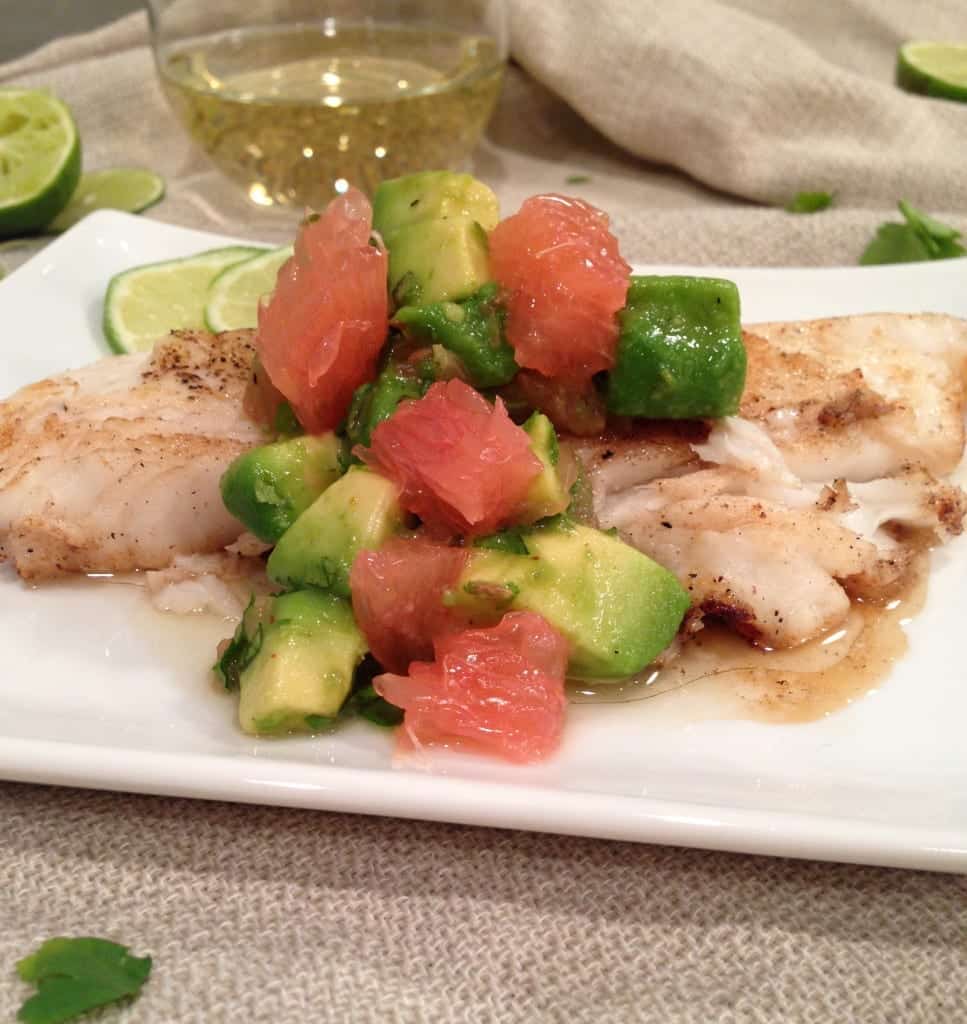 When summer produce starts pouring in the grocery stores, I get kind of giddy. Like kid in a candy store kind of giddy. All the bright colors of fresh, succulent fruit and ripe, farm-picked vegetables start calling to me all at once. I want to buy everything! But I try to resist this urge and focus. Must focus.
My fiancé was out of town earlier this week, so I walked into the grocery store without a plan, prepared to be inspired by whatever produce looked best. Into my basket went a Ruby Red grapefruit and avocado. I don't know why but the grapefruits looked stunning. Absolutely stunning.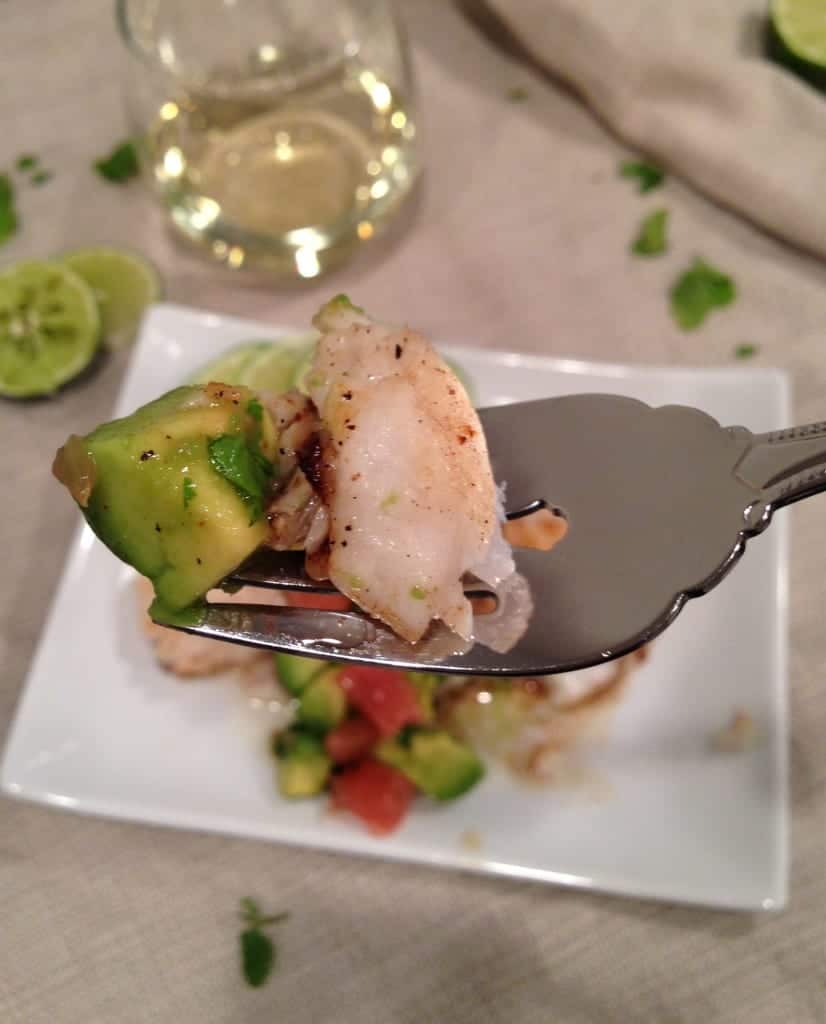 Earlier this week I had resolved to eat more fish (more on that another day), so I meandered over to the fish counter and struck up a conversation with the fish-guy and he recommended the turbot. I've never eaten turbot, so I just had to trust his judgment. He said it was like Sea Bass. He was absolutely right: Turbot was thick, substantial and rich but without the side of guilt (or ridiculous price tag) that I get when eating Sea Bass. Don't you just love Whole Foods?
When I got home I opened up my newly organized spice cabinet and starting pulling bottles out with abandon. The ensuing recipe I created is flavorful but it still lets the three key ingredients shine: avocado, grapefruit and turbot. It is easy but refined enough for company.